Each month NPTC President and CEO Gary Petty writes a column in Fleet Owner magazine that focuses on the individuals, companies, best practices, and resources that make private trucking the force that it is in the American economy. Reaching more than 100,000 subscribers, three-quarters of whom are private fleet professionals, this column provides an excellent forum to communicate the value of the private fleet. Click here to view the archive.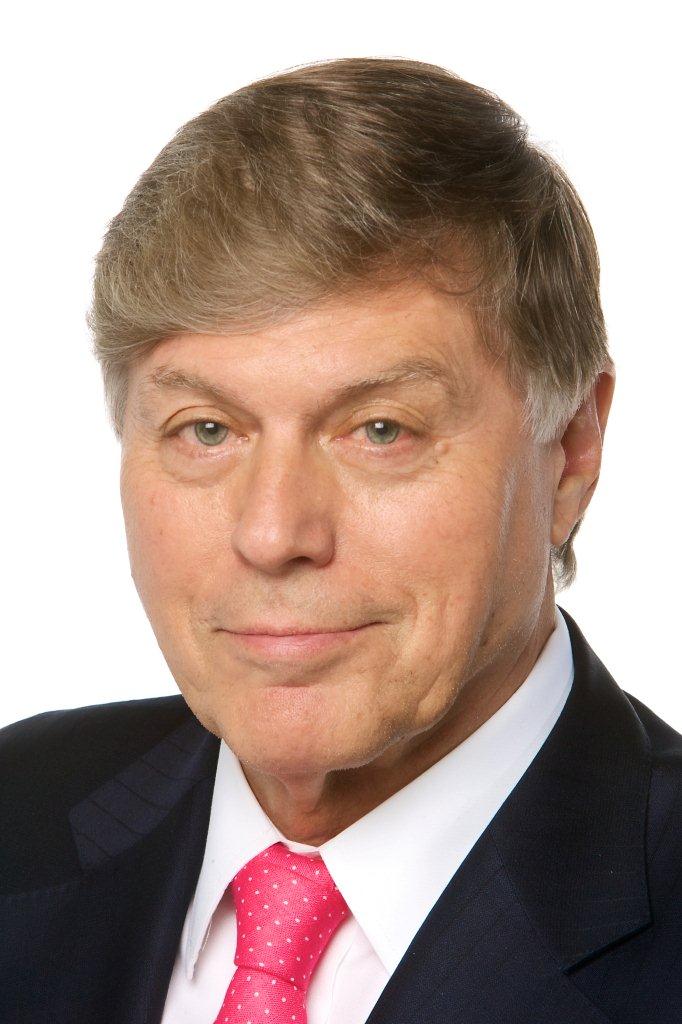 Gary Petty | gpetty@nptc.org | Private Fleet Editor for FleetOwner Magazine
Gary Petty has more than 30 years of experience as CEO of national trade associations in the trucking industry. He has been the president and CEO of the National Private Truck Council since 2001.

Soldiers' Fleet
The Army & Air Force Exchange (AAFES) is a joint command of the U.S. Army and U.S. Air Force and is directed by a Board of Directors responsible to the Secretaries of the Army and the Air force through the Services Chief of Staff. AAFES has the dual mission of providing authorized patrons with articles of merchandise and services and of generating non-appropriated fund earnings as a supplemental source of funding for military Morale, Welfare and Recreation (MWR) programs.
The AAFES operates a private fleet that consists of 365 power units and 1,200 trailers serving store deliveries in the United States, Germany, UK, Japan, Okinawa and Korea, as well as supporting troops wherever they go.
True to its motto of "We Go Where You Go," the AAFES recently mobilized its next-generation Tactical Field Exchange (TFE) in support of 550 active-duty soldiers helping control wildfires that burned across Washington's Okanogan and Wenatchee national forests. Converted 40- to 53-ft. trailers, TFEs are the mobile equivalent of a stationary PX/BX found on any Army or Air Force installation.
The AAFES private fleet moved these TFEs into place and store personnel opened the exchange less than six hours later. Soon they were serving exhausted troops who had just returned from fighting the fire.
Once the TFE arrives on site, receives merchandise and sets up, usually within 24 hours, the unit is open for business around the clock or as needed. Military operations in Somalia, Haiti, Bosnia and Kosovo validated the need for this quality-of-life support to deployed service members, as did hurricane relief operations for Joint Task Forces Katrina and Rita, according to AAFES news reports.
George Carpenter, CTP, MCP, Systems and Technology Manager, AAFES Logistics notes, "the AAFES fleet has a âcan doâ reputation. Our drivers are preferred by all of our store personnel. We have a 'Driver of the Year' program to recognize the best of our best drivers in our fleet. The winner is awarded a custom-built rig for one year; he becomes the rolling ambassador who is at every store opening, parade and customer appreciation event possible."
Technology plays an important role for the private fleet. It is supported by mechanized dispatch, maintenance and mobile communications applications. Direct communication between the cab and the dispatch desk has allowed the fleet to progress to centralized fleet control and dispatch functions from headquarters, according to Carpenter. âSome efficiencies realized include a reduction in overhead staff, 20% reduction in empty miles, 15% increase in dispatch productivity and improved on-time performance and customer service,â he adds.
"The flexibility of our fleet operations and our ability to quickly adapt to changes in the business environment makes the long-term prospects for success very bright for us," says Carpenter.
Looking ahead, the challenges are much the same as for any other private fleet. "Controlling costs, managing equipment and HOS regulations, customer service levels and adding value to the operation are a few of the more significant challenges we are facing," he says.
"We address these challenges by, among other things, being an active NPTC member, staying in touch with the industry, and benchmarking ourselves with best practices," Carpenter adds.