Success Story of Online CTP Exams
Each month NPTC President and CEO Gary Petty writes a column in Fleet Owner magazine that focuses on the individuals, companies, best practices, and resources that make private trucking the force that it is in the American economy. Reaching more than 100,000 subscribers, three-quarters of whom are private fleet professionals, this column provides an excellent forum to communicate the value of the private fleet. Click here to view the archive.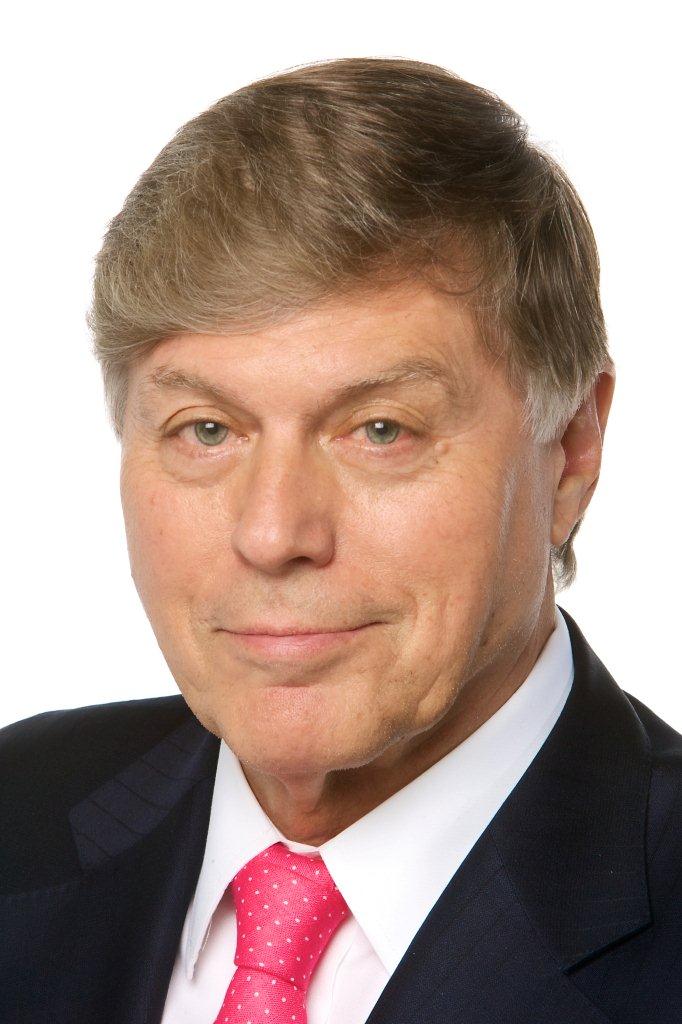 Gary Petty | gpetty@nptc.org | Private Fleet Editor for FleetOwner Magazine
Gary Petty has more than 30 years of experience as CEO of national trade associations in the trucking industry. He has been the president and CEO of the National Private Truck Council since 2001.

The online prep was intended as a temporary stopgap during the pandemic and not as a replacement for the exam prep workshops.
More than a year ago, even before the COVID-19 crisis, the National Private Truck Council Board of Directors approved administrating the Certified Transportation Professional (CTP) exam entirely online, in open-book format, without the use of designated proctors. The board also approved conducting CTP exam grading entirely online, without traditional in-person meetings of examiners.
As the pandemic appears to be waning, and with in-person testing again on the horizon, the CTP regimen has worked well, NPTC officials said.
"The goal of these changes is to improve the time and cost efficiencies of managing the exam process, using the latest online texting technology, while further enhancing the high standards and integrity of the CTP exam itself," said Mari Roberts, CTP, chair of the NPTC Institute Board of Governors, and vice president of transportation at Frito-Lay Inc. "Feedback from CTP candidates who sat for the 2021 exam and their exam graders gave high marks to the new system.
"Due to COVID-forced cancellations of the Private Fleet Management Institute (PFMI) and the CTP Exam Prep Work-shop, which are live and in-person events held each January in Florida, NPTC quickly switched to virtual webcasts and on-call mentoring—offered without cost—to help candidates prepare for the exam," said Tom Moore, CTP, NPTC's executive vice president.
Moore organized and moderated the weekly webcasts from the week of Jan. 4, 2021, through the week of Feb. 8 in 60- to 90-minute sessions. Each webcast was repeated the following day to bolster participation.
"Sessions focused each week on a different core subject area tested on the exam, including legal and human resources, safety, operations, finance, and equipment and maintenance," Moore said. "The final week covered CTP examination strategies. We were fortunate to recruit several fleet expert presenters—all CTPs—who have served on the faculty of the PFMI."
This online prep was intended as a temporary stopgap during the pandemic and not as a replacement for the Private Fleet Management Institute and CTP exam prep workshops, which will resume as live in-person events Jan. 14-19, 2022, at the Omni Jacksonville Hotel in Jacksonville, Florida.
Exam day came off without a hitch, said Serena Porter, NPTC's director of membership and marketing.
"We built a robust virtual exam format through NPTC's website that provided a professional exam experience, using off-the-shelf software adapted specifically for our purposes," she said. "An intuitive and accessible format was the priority. The exam could be accessed from any computer internet connection and Microsoft Word—no additional programs were required."
Porter added that candidates could print out both sections of the exam. They were invited to navigate among the topical short answer sections as they preferred. "To uphold the integrity and security of the exam, cutting and pasting into short answer fields was disabled, and time stamps were automatically captured at the start and the submission of each exam portion," she noted.
Exam grading also came off without any problems and was completed in record time of only two days.
Kristen Todd, NPTC's director of education and certification, praised "the historically high number of 72 CTP volunteers as graders who produced a total of 650 grades recorded. This means that each CTP candidate's exam answer was read by an average of eight CTPs, thereby infusing the process with a high degree of fairness, corroboration, and integrity. It was also a great way for so many CTPs to earn required recertification points, which must be submitted every three years."
Amanda Lung, CTP, SC Fleet senior manager at PepsiCo, earned the CTP Top Graduate Award for 2021, sponsored each year by FleetOwner. Lung had never heard of NPTC or the CTP program until January, when her boss, Cathy Ratchford, asked Lung to prepare for and take the CTP exam in February.
"I threw myself into exam preparation," Lung said. "In the process, I discovered that NPTC is an amazing organization. I only wish I had completed this program 15 years ago. Everything I learned preparing for the CTP exam was very beneficial.
"Earning the CTP has been a big plus in helping me in my job and advancing my career with PepsiCo," she said.