Each month NPTC President and CEO Gary Petty writes a column in Fleet Owner magazine that focuses on the individuals, companies, best practices, and resources that make private trucking the force that it is in the American economy. Reaching more than 100,000 subscribers, three-quarters of whom are private fleet professionals, this column provides an excellent forum to communicate the value of the private fleet. Click here to view the archive.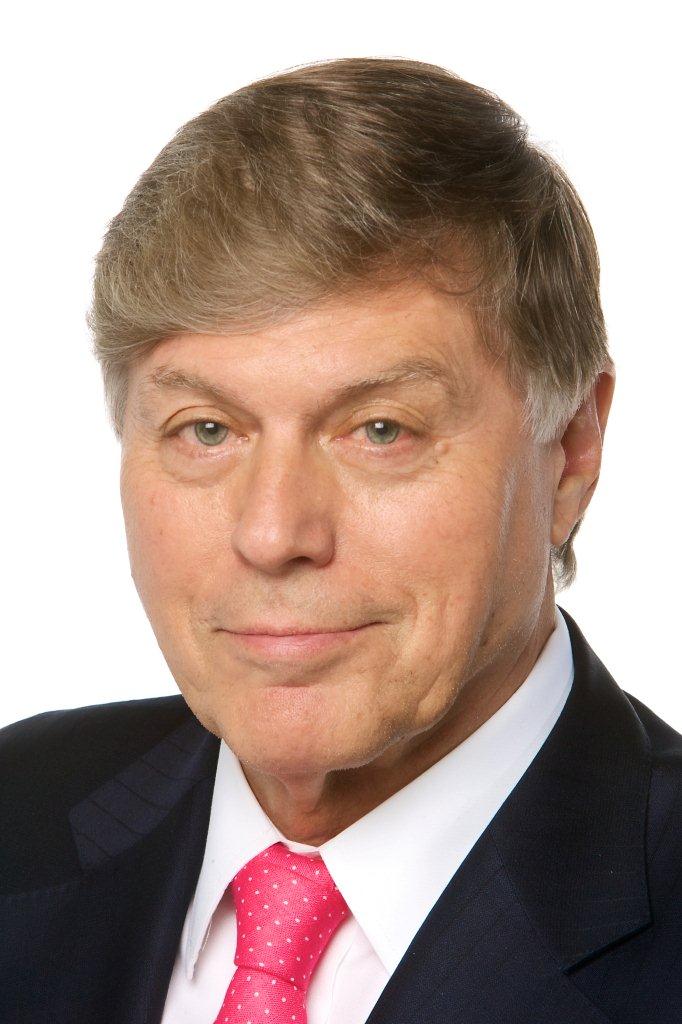 Gary Petty | gpetty@nptc.org | Private Fleet Editor for FleetOwner Magazine
Gary Petty has more than 30 years of experience as CEO of national trade associations in the trucking industry. He has been the president and CEO of the National Private Truck Council since 2001.

The Truck's in the Mail
Mail trucks rarely make headline news. Even fewer are the subjects of a police chase shown live on TV. However, one United States Postal Service truck was an exception recently.
On January 31 in Miami, a man jumped into a mail truck, took the female carrier hostage, and drove off firing shots at pursuing police cars. For nearly 90-minutes, the hijacker drove through the streets of Miami while TV helicopters captured the event and broadcast it live. Eventually the gunman released the mail carrier and surrendered to police. Although a little late, the mail in that truck was eventually delivered.
Meanwhile, the rest of the mail trucks in the U.S. pretty much went about business as usual that day-a service we often take for granted.
USPS operates the largest transport and delivery truck fleet in the world. The vehicle count as of Jan. 23, 2003 was 207,800. These vehicles cover a total of 1.15-billion miles a year, at a cost of approximately $863 million.
It staggers the imagination to think that USPS handles more than 46% of the world's card and letter mail-the vast majority of it by truck, but also by foot and hoof. That's right, hoof-as in mules. USPS maintains several small "fleets" of a half-dozen or so mules that deliver mail to remote American Indian communities in Arizona.
How many customers does USPS have? About 138-million private citizens and businesses count on USPS to deliver their mail nearly every day.
Included in the private fleet are 9,637 Class 7&8 trucks, as well as 28,000 vehicles that can run on alternative fuels. A network of 325 Vehicle Maintenance Facilities keeps the trucks in good repair. They employ 6,500 maintenance workers, who are supplemented by some contract maintenance. USPS also has 30,000 contracts with for-hire trucking companies.
What are the challenges involved in running a fleet of this magnitude? Few people are more qualified to answer that question than Francis Eddy, Transportation Specialist, who has worked at USPS for 38 years.
"We strive to cut costs and improve efficiencies," Eddy says. "This includes optimizing the use of vehicles and employees and implementing automation. Last year we reduced costs by about $15 million, and we project another $35 million reduction this year."
Eddy thinks USPS can compete successfully with the private sector. Although salaries and benefits are generally higher, these costs can be offset by the fleet's ability to purchase vehicles, parts, fuel and lubricants in volume.
Continuing to make improvements in the future means "making sure everyone is on the same page" in terms of standards and procedures, Eddy points out. This means systematic and continuous training throughout the fleet.
"We have 163 fleet Dispatch Points and 157 of them have managers. We've got thousands of drivers and support staff working at every one of these. Almost everyone has gone through some training in recent years. But the implementation of strategic operational practices throughout the system would go along way to helping us achieve optimal cost efficiencies."
Eddy is a big believer in training. He was the second fleet manager at USPS to earn the Certified Transportation Professional (CTP) credential through NPTC. He went on to become a member of the NPTC Board of Directors, as well as a member of the Board of Governors of the NPTC Institute.
"With as many trucks as we have on the road every day, our learning curve never rests. Our trucks work hard to deliver the mail every day-on time and on budget. "And", Eddy adds, "stay out of the news!"