Time-Sensitive Deliveries
Each month NPTC President and CEO Gary Petty writes a column in Fleet Owner magazine that focuses on the individuals, companies, best practices, and resources that make private trucking the force that it is in the American economy. Reaching more than 100,000 subscribers, three-quarters of whom are private fleet professionals, this column provides an excellent forum to communicate the value of the private fleet. Click here to view the archive.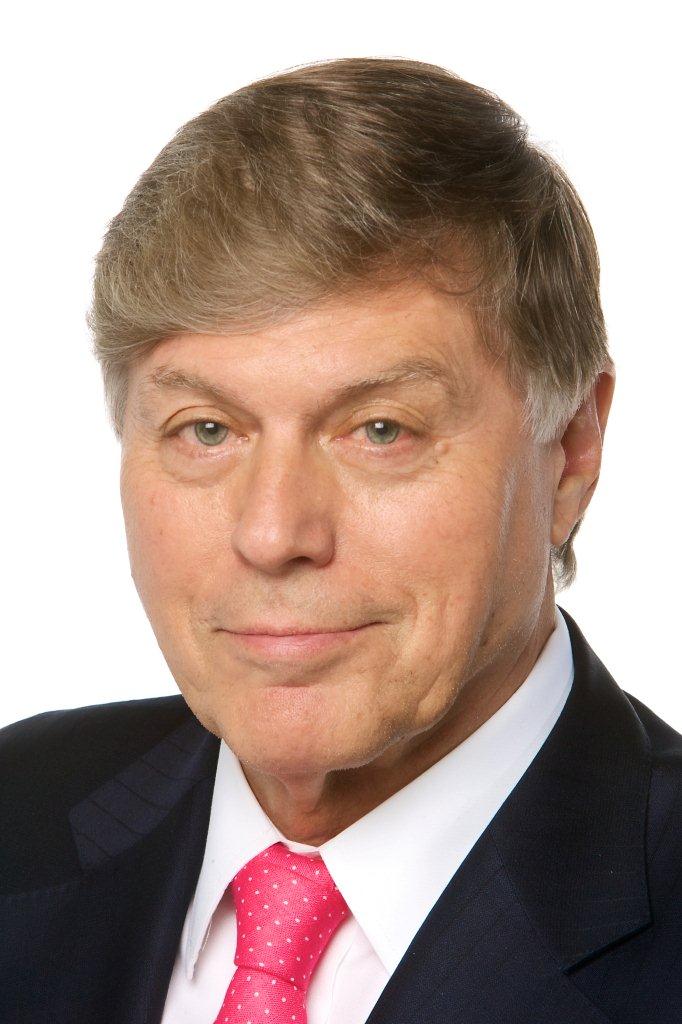 Gary Petty | gpetty@nptc.org | Private Fleet Editor for FleetOwner Magazine
Gary Petty has more than 30 years of experience as CEO of national trade associations in the trucking industry. He has been the president and CEO of the National Private Truck Council since 2001.

Private fleet's quick turnarounds optimize product shelf life.
Started in 1949 as a small family business, American Proteins has grown to become the international source for processing allied poultry products.
Today, the company operates the largest protein and lipids conversion operation in the world, annually producing more than 750,000 tons of pet food and feed-grade protein meal, pet food and feed-grade poultry fat, and feather meal. 
Each week, 95 million lbs. of allied poultry products are transported from poultry processing plants to company plants in Georgia and Alabama. Ongoing staff training, strict traffic control, biosecurity, and rigid quality assurance programs provide customers with high-quality products that are safe and free of contaminants.
The company's private fleet of trucks is based in Hanceville, AL, and Cuthbert, GA, and handles some 2,000 loads per week. These loads are of three separate product types: offal, feathers, and liquids, including blood.
Managed by Jamie Sewell, director of fleet operations in Alabama, and Jimmy Clark, director of fleet operations in Georgia, the fleet has 90 power units and 300 trailers based in Alabama, 75 power units and 277 trailers in Georgia, and 165-170 full-time employee drivers (including some mechanics qualified as drivers) split between both locations.
Drivers average over 10 years of service to the company, put in an average of 55-60 hours of on-duty time per week, and are all home every night.
The company purchases and maintains its fleet of day cab tractors with trade cycles of five to six years and 550,000 to 600,000 mi. It also purchases and maintains 42-ft. liquid tankers and open top trailers (non-refrigerated) that are tarped.
Safety is of the highest priority for the private fleet, which has received national recognition for its outstanding safety practices and standards. In 2014 and 2017, the American Proteins private fleet won First Place—Local Operations recognition in the NPTC Fleet Safety Award competition.
The private fleet conducts ongoing safety training and coaching of drivers and in recent years has deployed in-cab cameras in all of its trucks. Given the short 'fresh' shelf life of the products hauled by the fleet, exceptional safety performance is especially critical.
The average age time for product freshness is six to seven hours. Drivers pick up loaded trailers from customer chicken plants and deliver directly to American Proteins' processing plants, which then process several hundred loads per day.  
Efficiency and flexibility are of paramount importance to the company's private fleet. Drivers are dispatched around the clock 24 hours a day. 
The entire logistics process is optimized by the fact that the time spent by a driver at a customer's plant picking up a load is on average performed within 30 minutes. At the processing plant, the time spent by a driver unloading is also within a 30-minute time frame.
The private fleet also offers flexibility in making "split loads" to company processing plants in order to achieve balance and keep the processing at near or full capacity on a daily 24-hour cycle. This often means moving product from one company plant to another in order to take into account variations in type and volume of product available.
While many private fleets provide outbound deliveries of finished products to customers, American Proteins uses outside carriers to deliver finished products to customers, or in many cases the customers pick their own carriers.
American Proteins' private fleet focuses on transportation of raw materials. Its cost per mile is very good, and its track record for consistent and reliable deliveries of time-sensitive products creates a differentiated value and advantage.
The company has thrived because it is committed to responsive, fast and helpful service. Regardless of company size or need, response to all customers is with immediate, appropriate service.  To help make this happen, the core competency of the private fleet is critical to the company's success.