Each month NPTC President and CEO Gary Petty writes a column in Fleet Owner magazine that focuses on the individuals, companies, best practices, and resources that make private trucking the force that it is in the American economy. Reaching more than 100,000 subscribers, three-quarters of whom are private fleet professionals, this column provides an excellent forum to communicate the value of the private fleet. Click here to view the archive.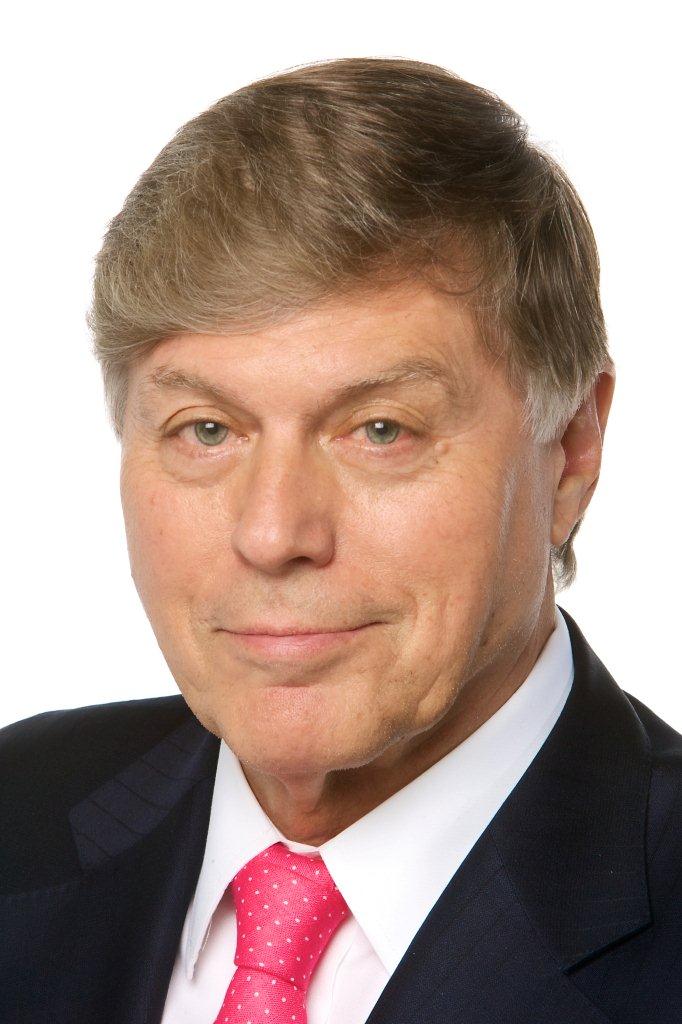 Gary Petty | gpetty@nptc.org | Private Fleet Editor for FleetOwner Magazine
Gary Petty has more than 30 years of experience as CEO of national trade associations in the trucking industry. He has been the president and CEO of the National Private Truck Council since 2001.

Once-aspiring dentist and veterinarian finds her calling
The Remote Villages of Beulah, Michigan, and nearby Benzonia are located a short drive south of Traverse City and Sleeping Bear Dunes National Lake-shore. This tiny community emerged from anonymity to passing fame in the book Waiting for the Morning Train, an American boyhood memoir of a place and time of long ago published in 1972 by noted journalist and Civil War historian Bruce Catton.
Catton graduated from the Benzonia Academy in 1916 where his father was the last school principal. The academy closed in the 1920s, but the "Old Main" building still stands today as a community center. Amanda Lung, CTP, SC fleet senior manager at PepsiCo and the National Private Truck Council's CTP Top Graduate of the Year for 2021, attended preschool classes at the center. She lived in the area during her formative years before her dad moved the family to Gaylord, where he took a truck driving job for the owner of a Shell gas station.
"Benzonia was heavily church-and-school oriented," reads the book's forward. "… God-fearing with emphasis upon virtues like courage, fortitude, duty, hard work, belief in education, faith in progress" where "round and about lay mile upon rolling mile of used-up lumber country and hardscrabble farms."
Amanda Lung's grandfather owned one such farm near Beulah, a farm that was handed down to and still operated by her father. "Dad was one of seven children," Lung said. "He dropped out of school in the seventh grade, became a truck driver at age 14, and is now retired as an OTR tractor-trailer driver after 40 years." Lung's mother ran a child daycare service from the family home, then took jobs at Pepsi at various locations for over 18 years. She is now retired in Florida.
The youngest of two with an older brother living in Minnesota, Lung attended the Christian Reformed Church, participating in various voluntary charity work "caring about people and doing the right thing." During high school, she worked in a gas station, played flute, baritone sax, and bassoon in school bands. She graduated 14th in her class of 255.
Lung enrolled in Central Michigan University with the intent of becoming a dentist. Figuring she might work better with animals than people, she changed majors to become a veterinarian, majoring in biology and chemistry. During her last two undergraduate years of study, Lung worked fulltime at various jobs and in 2003 received a bachelor's degree in business administration. She waited 15 years before studying for her MBA at DeVry University/Keller School of Management, which she completed in 2021.
With her mother's encouragement and with a pressing need for health insurance, Lung began working at PepsiCo in 2002 in a merchandising job. She has held 10 progressively more responsible jobs in 19 years with PepsiCo, including sales, warehouse management, fleet management, and now fleet maintenance services. Technically responsible for a seven-state area, she oversees 80 company in-house maintenance shops and the work of seven managers and two supervisors. She shares responsibility for about 2,000 trucks, mostly Class 8 day cabs.
PepsiCo buys and maintains trucks over a longer time than industry averages, with a supporting nationwide network of maintenance shops to keep the trucks safe and reliable for many years.
"Our biggest challenges are finding qualified technicians and adding new trucks to our fleet, which now can take up to one year," Lung said. "We are working to gradually step up our depreciation cycle in order to take advantage of newer technology, but our drivers like the older equipment, which they find reliable and familiar.
"Managing finances is a key part of my job," she continued. "While the company's fleet operates as a cost center and is not designed to make money, optimizing costs of fleet resources is a vital ongoing exercise for all of us. Continuing education plays an important role."
Lung works and resides in South Lyons, Mich., with her husband of 12 years and seven rescue dogs. She occasionally returns to visit her father on his farm in Beulah/Benzonia, now an all-but-forgotten community where caring about people, doing the right thing, courage, fortitude, duty, hard work, belief in education, faith in progress all linger like ghosts from a place and time of long ago.