Each month NPTC President and CEO Gary Petty writes a column in Fleet Owner magazine that focuses on the individuals, companies, best practices, and resources that make private trucking the force that it is in the American economy. Reaching more than 100,000 subscribers, three-quarters of whom are private fleet professionals, this column provides an excellent forum to communicate the value of the private fleet. Click here to view the archive.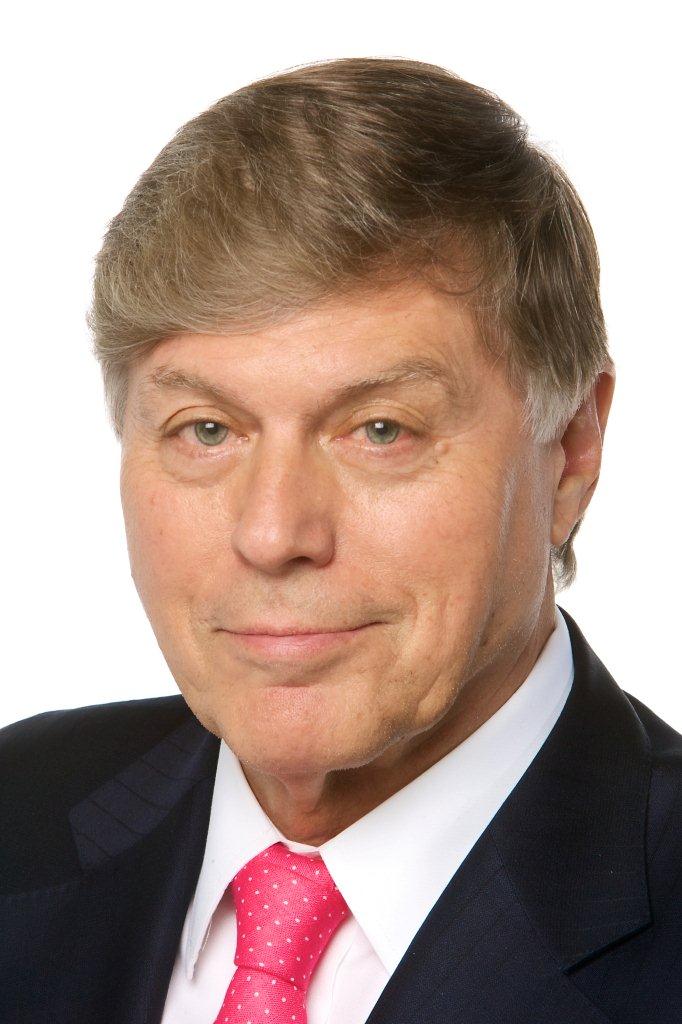 Gary Petty | gpetty@nptc.org | Private Fleet Editor for FleetOwner Magazine
Gary Petty has more than 30 years of experience as CEO of national trade associations in the trucking industry. He has been the president and CEO of the National Private Truck Council since 2001.

Testimonials from drivers are invaluable and help us be more competitive.
"Nearly half of the drivers we hire are referred to us by our own drivers," said Ellen Ingram, CTP, director of human resources, at Green Bay, Wis.-based America's Service Line (ASL). This is the private fleet and trucking company for American Foods Group, one of the largest beef processing companies in the U.S., which ships over 6.5 million lbs. of beef a day and exports to over 38 countries.
"Driver testimonials help us lever-age our culture as a competitive advantage. Referrals from our own drivers are so effective that we actually teach them how to engage a prospective driver candidate," Ingram said. "As a result, even throughout the pandemic, we have a waiting list of quality candidates waiting to come on board."
Ingram was hired two years ago to take driver recruiting to another level and has done so with great success. "Ellen has done an outstanding job," Scott Willert, ASL president, said. "Ellen also brought on two new full-time driver recruiters and has brought recruitment marketing under in-house management.
"We significantly reduced how much we spend on marketing, as well as the time it takes to bring a driver on board," he continued. "From initial inquiry to a driver's beginning day on the job, our turnaround timeline now averages around 30.5 days or less."
ASL's private fleet has more than 200 tractors and 375 re-frigerated trailers. It has operated for 22 years and represents around 35% of the transportation required by American Foods Group, serving 11 processing plants mostly in the Midwest. The company hires or contracts anywhere from 48-52 drivers every year from locations all over the country east of Denver and has an annual turnover rate of 20%, which is in line with NPTC's national five-year running average for private fleets. The ASL driver team is made up of 37 city/local drivers; 130 company OTR drivers; and 54 independent contractor OTR drivers. Other ASL support staff include 26 maintenance; four safety; 13 operations including planning and driver management; three business analytics; five human resources; and 11 finance and accounting.
"This is a great company to work for, the best of my career," Scott said. "A commitment to people's success begins at the top. Our owner takes pride in the success of our employees. We remain a private-held family business with a tight-knit group of hard-working people who care about our customers and each other. Our culture distinguishes us as a prestige place to work where team members feel grateful to be on board. This is a premium factor in recruiting."
Company recruiting focuses primarily on drivers, but Ingram's HR department recruits all types of team members with one critical factor in mind. "Most important is 'fit' for us," she said. "Ideally, we're looking for an 'A' driver with the right kind and diversification of CDL tractor trailer driving experience with a solid work history, clean [motor vehicle transportation] and [pre-employment screening program], and who wants to make a long-term commitment to us."
The company's cycle of talent assessment and acquisition includes position analysis and defined competencies; lead generation and nurturing; application intake and screening; inter-views (including an 18-question HR interview and eight-question operations interview with each candidate); onboarding; and a review process in three sequential, 30-day increments.
Social media has a huge impact on recruiting success. "With an outside marketing agency, we were paying $10,704 for 171 total leads, or $62.62 per lead," Ingram said. "With Craigslist advertising, we are paying $3,540 for 421 total leads, or $8.41 per lead. Our cost went down from $2,676 to $590 per hire."
By doing Facebook advertising in-house, the results were 2,350 leads at $8.06 per lead versus 437 leads at $54.64 per lead using an outside marketing agency. "Doing it ourselves yielded 15 new hires at $1,263 per hire versus nine hires at $2,653 per hire with the agency," Ingram explained. She said social media is "the best way to market our company to potential employees. It also gives us the opportunity to showcase our company culture. Engagement on our page leads to free advertising to potential drivers."
Once a driver is brought on board, the company assigns a driver ambassador mentor to support and serve as a resource for the new driver. To increase driver retention, the new hire progresses through 30-day, 60-day, and 90-day orientation follow-up visits, including one-on-one conversations with the president of the company.
"The pace of the leader is the speed of the pack," Ingram said. "Leadership at America's Service Line has a strong commitment to people, their success, and the company's continuous improve-ment as an industry leader. Our goal is to be the number one employer of choice for the best drivers in America."