You Must Be Present to Win
Each month NPTC President and CEO Gary Petty writes a column in Fleet Owner magazine that focuses on the individuals, companies, best practices, and resources that make private trucking the force that it is in the American economy. Reaching more than 100,000 subscribers, three-quarters of whom are private fleet professionals, this column provides an excellent forum to communicate the value of the private fleet. Click here to view the archive.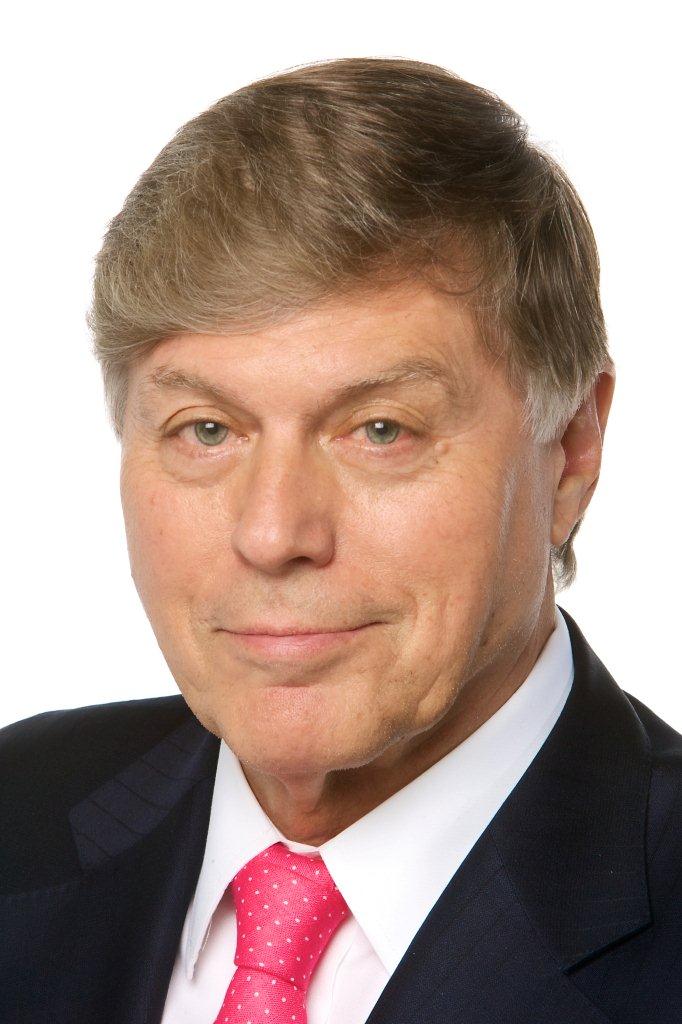 Gary Petty | gpetty@nptc.org | Private Fleet Editor for FleetOwner Magazine
Gary Petty has more than 30 years of experience as CEO of national trade associations in the trucking industry. He has been the president and CEO of the National Private Truck Council since 2001.

Conference focuses on delivering value in every way.

Planning for the NPTC 2014 Annual Conference scheduled for April 13-14 in Cincinnati, OH, has been in the works since last summer.  More than 1,000 attendees and 175 exhibitors are expected in the world-class exhibit hall, which will be packed with products and services designed to enhance the effectiveness of private fleets.  The Cincinnati Hilton Hotel and Duke Energy Convention Center are the service providers of this event.
"We have made great strides to ensure 2014 is the best ROI-value event in our history," says Bill Hartman, CTP, fleet director for NEP Broadcasting  and chair of the Conference Planning Committee.
The committee, made up of 46 enthusiastic representatives from both fleet and allied/supplier member companies, concentrates its year-long efforts on making sure the "latest and best" topics and speakers are featured.  Over the three-day conference, an all-time-high number of nearly 100 top fleet practitioners serving as speakers and panelists at 25 workshops and break-out discussion seminars will showcase the latest, most innovative and best ideas in the private fleet community.
Cost management and optimization of fuel, drivers, and equipment are  highlighted at the conference. Other topics include fuel purchasing strategies; enhancing driver hiring/retention; driver compensation best practices; driver recognition programs; equipment optimization; positioning the private fleet for success; lean six sigma practices; the driver's role in fuel economy; managing big data in safety, operations, and maintenance; lane and route optimization; scorecarding high customer service expectations to realistic cost management standards; asset management and alternatives to equipment replacement; and "common ground" open group discussions on a variety of related subjects.
Keynote speakers for the general sessions are James Bradley, inspirational author of the #1 New York Times best-selling book and Clint Eastwood-directed movie Flags of Our Fathers, and Alan Hobson, Mt. Everest climber and cancer survivor.
Reward and recognition ceremonies highlight all NPTC annual conferences and 2014 will be exceptional indeed! More than 60 Certified Transportation Professionals will be honored at the traditional luncheon graduation on Sunday, April 13. During the general session on April 14, NPTC will honor  Professional Leadership Award winners and Private Fleet Executive of the Year; Dan Smith Life Achievement Award; Allied Member of the Year; Safety Professional of the Year; Membership Award; and Private Fleet Member and Excellence in Backhaul Award. The Driver Hall of Fame and Fleet Safety Award ceremonies will be held at noon on April 14 and during  the morning general session on April 15.
Networking and sharing of dozens of innovative solutions, ideas and practices—in a culture of trust and confidence—await discovery by NPTC 2014 attendees seeking cost-effective ways to optimize and streamline their already successful private fleet operations.
As one member puts it, "The NPTC slogan 'you must be present to win'  is the real deal."