Each month NPTC President and CEO Gary Petty writes a column in Fleet Owner magazine that focuses on the individuals, companies, best practices, and resources that make private trucking the force that it is in the American economy. Reaching more than 100,000 subscribers, three-quarters of whom are private fleet professionals, this column provides an excellent forum to communicate the value of the private fleet. Click here to view the archive.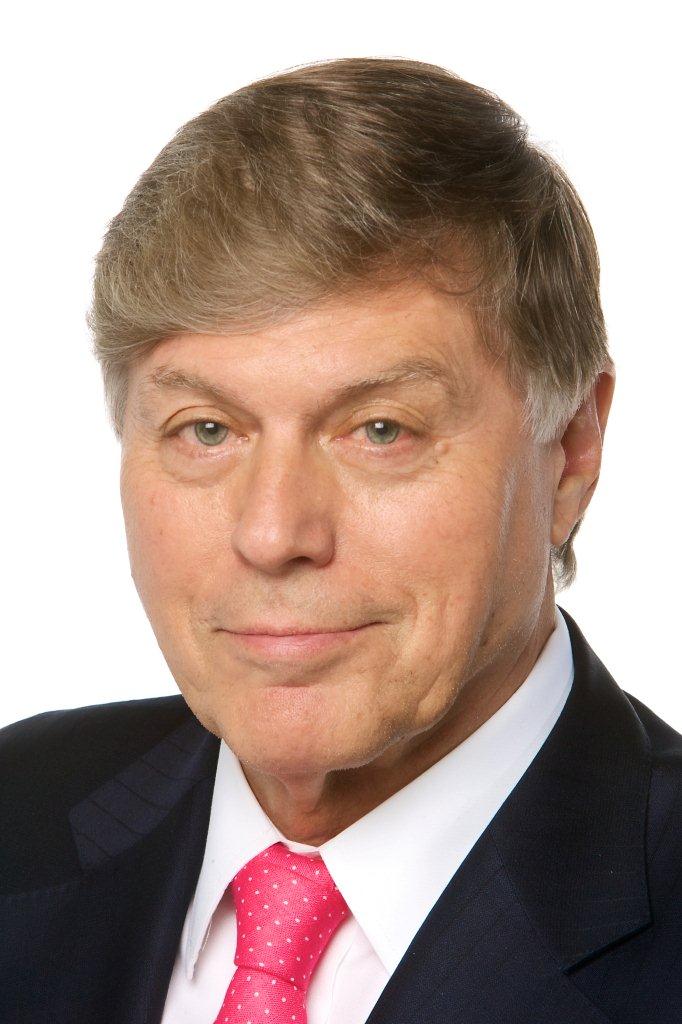 Gary Petty | gpetty@nptc.org | Private Fleet Editor for FleetOwner Magazine
Gary Petty has more than 30 years of experience as CEO of national trade associations in the trucking industry. He has been the president and CEO of the National Private Truck Council since 2001.

Drivers Deliver Unique Stewardship for Church.
As disciples of Jesus Christ, members of The Church of Jesus Christ of Latter-day Saints strive to follow the biblical admonition to feed the hungry. Welfare services—helping members in need with basic life necessities—became a cornerstone of the Church's mission at its founding by Joseph Smith in New York in 1830. Following the Biblical example of Christ, Smith organized "stores" in 1831 to feed the hungry and care for the poor among its members.
Facing severe hardships and persecution, self-reliance was essential to survival as Church followers fled New York, Ohio, Missouri, and Illinois—finally ending up in Salt Lake City (then a barren and bleak desert) in 1847. Transportation—of necessity—via horse and wagon and later motorized trucks became an early core competency for the Church.
Over multi-generations of members to the 21st century, the Church developed a masterfully integrated supply chain and great network of farms, ranches, orchards, canneries, grain elevators, processing plants, warehouses, and transportation services, including a private truck fleet delivering products and goods to "bishop's storehouses" across the country in 45 states.  Within the Church's ministerial structure, bishops are vested with discretionary authority to provide services from these stores for members and others in need.
"Our drivers are spiritually aligned with the welfare mission of the Church." says Jeffrey H. Newey, manager, Deseret Transportation. "They know the food, clothing and household supplies they deliver to the stores are life necessities for a single mom with children and no job or home. The bishop's storehouses are run by member volunteers, so the drivers feel a special connection as a team partner to help these volunteers in unloading and setting up products."
A Church member since age seven and a father of five who once served simultaneously as a major in the U.S. Army and bishop for the Church serving 300 people in Georgia, Newey held various leadership roles for 22 years as a U.S. Army armored tank and equipment maintenance senior officer and later as Army ROTC director for the University of Utah before joining a for-hire trucking company after his military retirement.  Appointed two years ago to assume leadership at Deseret Transportation, Newey, in his role as a former bishop, already had first-hand experience in the unique value of the private fleet. 
"Our private fleet first obtained its operating authority in 1983," says Newey, "and now runs about 4 million miles a year."  Within the 40-truck fleet are 10 trucks devoted to local fleet operations, 10 trucks in the agricultural fleet serving the farms and ranches, and 20 trucks for over-the-road operations. 
In addition to these 40 tractors, the equipment includes 120 trailers of flat-beds, bottom-dumps, reefers, dry van, and low-boys. The private fleet's work is augmented by partner commercial carriers from the for-hire side of the industry. The fleet provides transport services exclusively for the Church including, when needed, humanitarian relief and emergency response to disasters; therefore, it  does not have a need for for-hire authority to fill empty miles.
"The word 'deseret' means honeybee in the Book of Mormon—a symbol of industry," says Newey. "The private fleet is a highly regarded component of this industry in serving the Church's welfare mission. Our drivers see themselves in a unique stewardship serving a higher calling—and they truly are."