Each month NPTC President and CEO Gary Petty writes a column in Fleet Owner magazine that focuses on the individuals, companies, best practices, and resources that make private trucking the force that it is in the American economy. Reaching more than 100,000 subscribers, three-quarters of whom are private fleet professionals, this column provides an excellent forum to communicate the value of the private fleet. Click here to view the archive.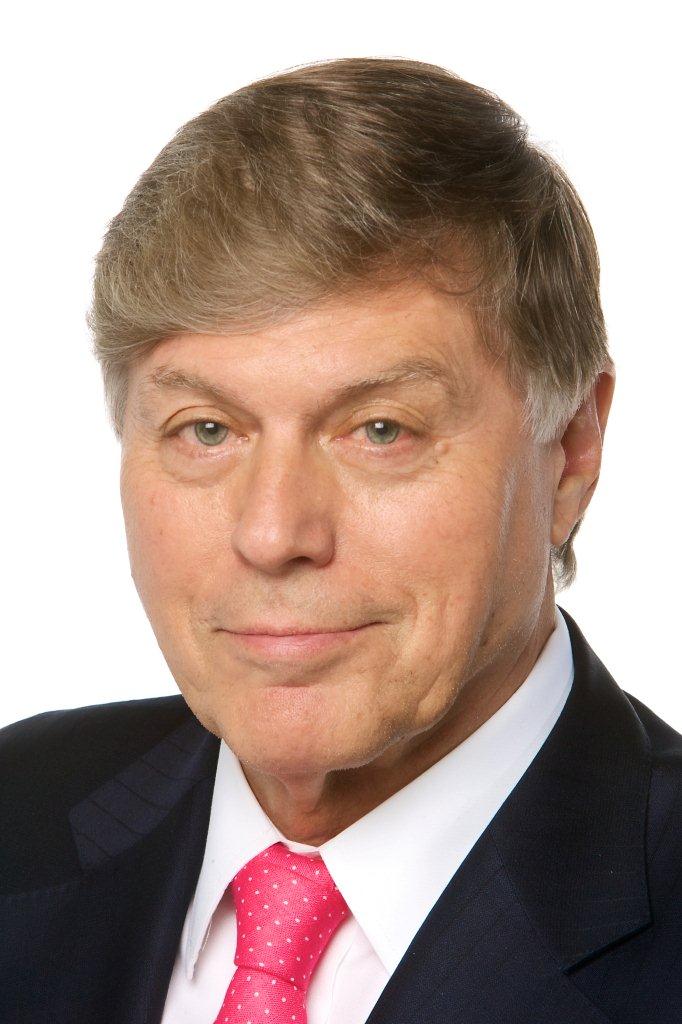 Gary Petty | gpetty@nptc.org | Private Fleet Editor for FleetOwner Magazine
Gary Petty has more than 30 years of experience as CEO of national trade associations in the trucking industry. He has been the president and CEO of the National Private Truck Council since 2001.

In-house transportation key component of company's success.
Aaron's Inc. is the nation's leading sales and lease-to-own retailer of furniture, home appliances and accessories, computers, and consumer electronics. Founded in 1955 and headquartered in Atlanta, the company has more than 2,000 company-operated and franchised stores in the United States and Canada, manages some 17 fulfillment centers, has access to more than 50,000 vendors throughout the U.S., and has annual revenues exceeding $3 billion.
The company's private fleet consists of a complex array of over 3,000 vehicles in all truck class sizes (except Class 7) ranging from 12-  to 14-ft. and 16- to 18-ft.  box trucks, vans, tractors, trailers, and a few "yard dogs."  
Smaller straight trucks and vans are typically found at the local stores while larger straight trucks and tractor-trailer combos are used at the fulfillment centers. The type and number of equipment deployed is dictated by location and volume of business.  Each of the Aaron's stores has at least one 14-ft. truck and may have more trucks and vans based on customer count and business volume.
Lewis Allen, CTP, director of fleet operations and veteran transportation specialist with 30 years of experience in supply chain logistics and 10 years with Aaron's, says that the fleet is undergoing a sophisticated streamlining process to achieve optimized performance in safety, driver qualification, equipment cost efficiency, maintenance, utility, and even greater on-demand customer service. 
The fleet is taking several key strategic steps to reach these goals, including fully outsourcing Aaron's equipment acquisition, maintenance, and disposition through partnership with a major vehicle leasing and fleet management company.
Also, the company is using next-generation GPS technology in all trucks to calculate (and reward) driver behavior and monitor engine diagnostics, installing onboard recorders on larger straight trucks and tractors to eliminate paper logs, and spec'ing safety technology such as automatic transmissions on larger trucks and high visibility seat belts.  More comprehensive and thorough driver training is a major new priority. 
"We have some 8,000 potential drivers at the store level from among over 14,000 total company employees," Allen says. "Of eight associates in a typical store, for example, seven are going to be drivers at some point, including everyone from product tech, general manager, sales manager, manager in training, and customer account manager."
Even though most of these drivers do not have to be CDL-qualified, 92% to 97% of drivers are DOT-compliant and have the appropriate license and training to operate the vehicles they drive.
Allen says company stores, which are open six days a week, are very customer-oriented and must be ready to meet customer needs on demand. "This means having the right mix of dependable vehicles matched up with properly trained and rewarded drivers available at all times,"  he explains. "At the fulfillment centers, we have different types of drivers and equipment requiring different types of training and focus." 
A web-based driver training program is used as well as significant hands-on, face-to-face inter­action with drivers to drive home the safety and efficiency messages. Drivers are also rewarded and praised regularly to ensure low turnover and reliable service.
Allen says the value of the private fleet continues to grow in importance in order to meet the company's increased volume of business and ever-higher compliance standards set at the corporate level.
"The fleet is a huge part of Aaron's success," Allen says.  "We're working even harder to keep it that way."