Each month NPTC President and CEO Gary Petty writes a column in Fleet Owner magazine that focuses on the individuals, companies, best practices, and resources that make private trucking the force that it is in the American economy. Reaching more than 100,000 subscribers, three-quarters of whom are private fleet professionals, this column provides an excellent forum to communicate the value of the private fleet. Click here to view the archive.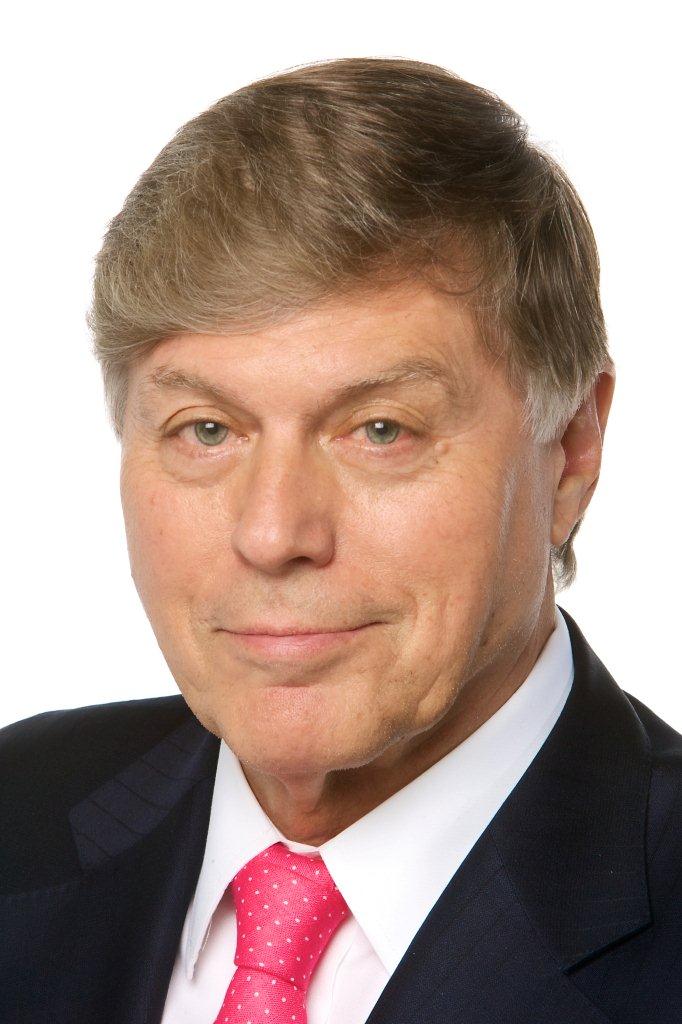 Gary Petty | gpetty@nptc.org | Private Fleet Editor for FleetOwner Magazine
Gary Petty has more than 30 years of experience as CEO of national trade associations in the trucking industry. He has been the president and CEO of the National Private Truck Council since 2001.

NPTC Annual Conference highlights fleet value.
This year's NPTC Annual Education Management Conference and Exhibition will concentrate on the best management practices and model benchmarking standards used by leading private fleets. Expert practitioners will demonstrate with numerous examples how private fleets provide value differentiating solutions for their parent companies.
Nearly three dozen workshops and breakfast roundtable discussions at the conference will be offered. Included are subjects like building the fleet business model, innovative driver recruiting, buying outside trucking companies or inheriting fleets through acquisition, video monitoring and driver coaching, and many other leading topics.
The case for private fleets has never been stronger, a point of much discussion at the conference. Yet, very often owners or senior executives of companies with private fleets don't realize or underestimate the fleet's significant value. A strong takeaway message from the conference will be that fleet managers must continue selling the fleet by constantly showing upper management the comparative cost and service data of their private fleet versus that of outside carriers.
Shipper owners and senior executives benefit from constant reminders. Outsourcing their private fleet would mean loss of critical in-house competency and be prohibitively expensive.
One company estimates that replacing its 1,250-truck private fleet with outside carriers this year would hike transportation costs from 15% to 40% with an annual average increase of 25% or higher. Customer service and driver dependability would decline, potentially threatening loss of business.
Conference speakers will show that private fleets are a huge competitive advantage in the current market. Increased carrier rates and driver scarcity help justify private fleets even more. A majority of shippers benchmark their private fleet to for-hire carriers and use the fleet as leverage against for-hire carriers in service and pricing. More than two-thirds of private fleets have for-hire authority and compete against outside carriers for backhaul loads to fill empty miles, reducing overall transportation costs in the process.
Across all markets, for-hire carrier costs are skyrocketing. Freight shipping demands of retailers and manufacturers are outstripping the available supply of trucks and drivers. In late 2017, carriers charged 22% more than a year earlier in the spot market. The price to ship freight 500 to 750 miles shot up 30% on some key routes. In December, there was just one truck available for every 12 loads—the greatest imbalance since 2005.
Virtually 100% of trucking capacity is now being utilized. Because capacity continues to tighten, outside carrier costs to shippers are expected to rise significantly this year while freight volume for all of trucking will grow as well—dramatically so if the economy takes off.
Accordingly, a majority of attendees at the NPTC annual conference plan to grow their fleets organically by buying or leasing additional equipment in the next five years. Many plan to add both outbound and inbound lanes to private fleet routes where possible. This means hiring new drivers and acquiring new trucks and trailers beyond replacement levels. Private fleets are a major market for active safety technologies, optimization services, and data management systems.
The NPTC Exhibit Hall and Trade Show at the annual conference is one of the largest association-sponsored events of exhibitors in trucking. These exhibitors display a wide range of equipment, technologies, specialized expert advice, and management support services uniquely tailored to the private fleets, which represent roughly half of the overall trucking market. The Exhibit Hall event is an enormous learning experience and a great resource for fleets in their buying decisions.
"You Must Be Present To Win," NPTC's slogan, captures the importance of being there in person. Join us in Cincinnati on April 29-May 1 for our Annual Education Management Conference and Exhibition and find out why—now more than ever before—the outlook is optimistic. Private fleets continue to bring a significant differentiated value to corporate transportation.
Register now at www.nptc.org.