Each month NPTC President and CEO Gary Petty writes a column in Fleet Owner magazine that focuses on the individuals, companies, best practices, and resources that make private trucking the force that it is in the American economy. Reaching more than 100,000 subscribers, three-quarters of whom are private fleet professionals, this column provides an excellent forum to communicate the value of the private fleet. Click here to view the archive.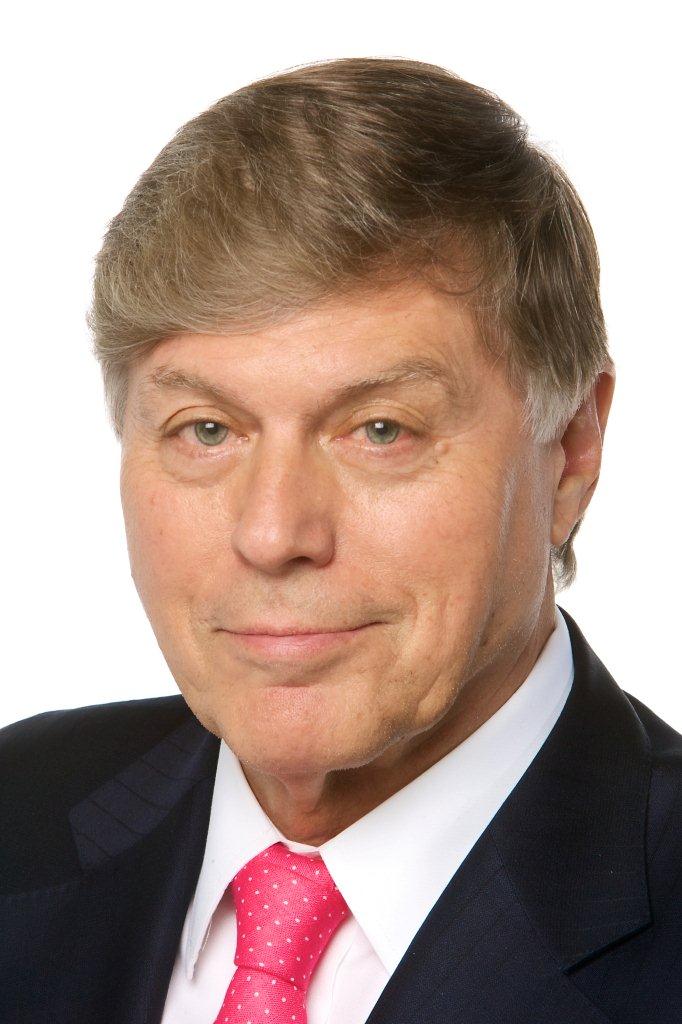 Gary Petty | gpetty@nptc.org | Private Fleet Editor for FleetOwner Magazine
Gary Petty has more than 30 years of experience as CEO of national trade associations in the trucking industry. He has been the president and CEO of the National Private Truck Council since 2001.

CHEP pioneers innovative reverse logistics solution..
CHEP, A BRAMBLES COMPANY, manages, maintains, transports and supplies more than 300 million platforms for a wide range of markets and customers that are shared and reused by growers, manufacturers, distributors, and retailers. The company's higher quality pallets, containers, reusable plastic crates, bins, trays, and store displays support the construction, handling, and transport of more efficient and sustainable product loads. CHEP has more than 12,500 employees, serving 500,000 customer touch points from offices in over 50 countries.
For 60 years, CHEP has collaborated with its customers to develop a more efficient, cost-effective and sustainable supply chain through the use of shared and reusable assets and innovative end-to-end supply chain solutions.
Together with its customers, CHEP has reduced transportation miles, product damage, and environmental impact within thousands of product supply chains around the world. In addition to the efficiency generated by the company, these improvements are helping to bring the vision of a circular economy to life, an economy based on a circular supply chain that generates zero waste and zero carbon emissions. 
As North America's largest backhaul shipping partner with more than 45,000 unique lanes, 20,000 customer locations, and 400 CHEP facilities, CHEP has helped generate more than $60 million in customer savings and new revenue in the past two years. During the same time, customers made their supply chains more sustainable by eliminating 4.3 million empty truck miles and 16.2 million lbs. of carbon dioxide from their transportation networks.
In 2017, CHEP identified a customer need that led to the development of a private truck fleet tasked with picking up and returning pallets from specialty retail locations that lacked the ability to safely store and secure them. This solution, which benefited the overall supply chain, created a win for both customer and CHEP.
To provide customers with enhanced service and bring greater efficiency and sustainability to the consumer goods supply chain, the company launched a new private fleet. Equipped with 26-ft. box trailers, the fleet is operating in 12 major metropolitan markets across the United States. CHEP expects the program to expand in 2018.
"The response has been fantastic and overwhelmingly positive," said Malaina Hudson, CPIM, director of Reverse Logistics Execution and fleet manager of CHEP USA. Hudson, who is a graduate of NPTC's Private Fleet Management Institute, worked as a long-haul truck driver earlier in her career.
CHEP trucks go to the back doors or docks to pick up their pallets and return them to CHEP-approved facilities for restoration or recycling. 
"[Not only does] this save our customers [time] doing it themselves or through outside carriers, [it] expedites turnaround cycles, speeds up as- set inventory time, extends the pallet life cycle, saves money and time, and reduces waste and carbon emissions," Hudson said. 
"We chose smaller, more efficient, fuel-saving, advanced safety-spec'd trucks with auto transmissions, which are easier to maneuver in tight spaces such as shopping centers, and hired a new type of operator—a driver-merchandiser," she explained. "Everyone has a CDL-B license and an excellent driving record, but CHEP merchandisers also have good customer service and communication skills.
"We see an exciting opportunity here with our unique fleet to reach an untapped market of younger people," Hudson continued. "Our drivers are well-respected team members and have great, safe equipment. They are on assigned routes every day making eight to ten stops, they deal directly with customers at the stores, and they 'scout' for new customer prospects along their routes. They earn excellent pay and benefits–and are all home at night.
"Our new fleet is a pioneering reverse logistics innovation, a break-through solution in corporate transportation," she said.