Each month NPTC President and CEO Gary Petty writes a column in Fleet Owner magazine that focuses on the individuals, companies, best practices, and resources that make private trucking the force that it is in the American economy. Reaching more than 100,000 subscribers, three-quarters of whom are private fleet professionals, this column provides an excellent forum to communicate the value of the private fleet. Click here to view the archive.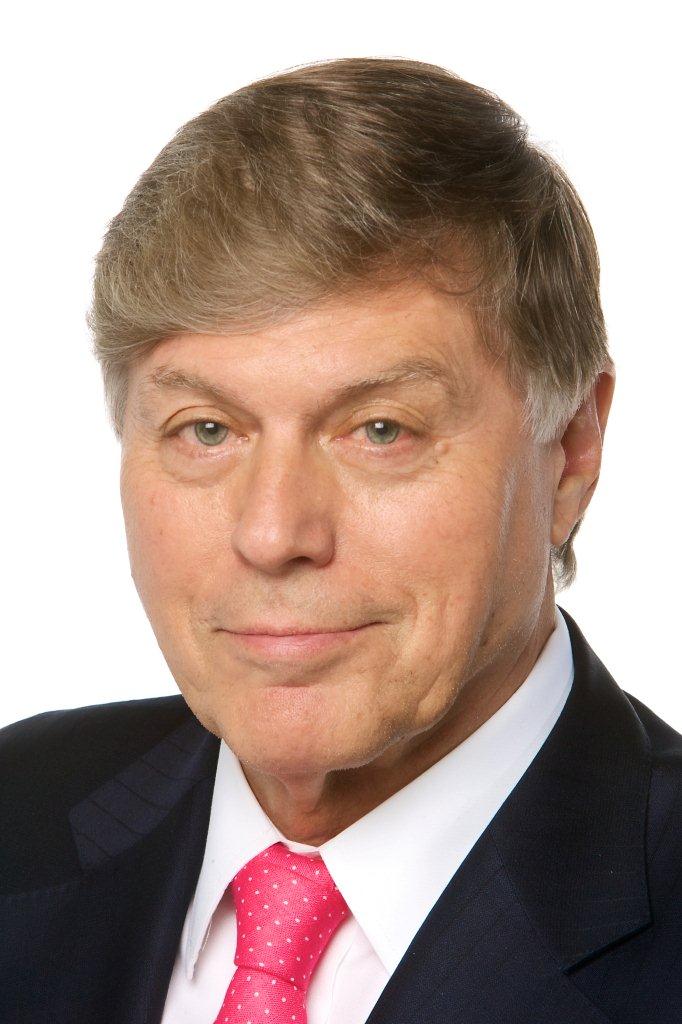 Gary Petty | gpetty@nptc.org | Private Fleet Editor for FleetOwner Magazine
Gary Petty has more than 30 years of experience as CEO of national trade associations in the trucking industry. He has been the president and CEO of the National Private Truck Council since 2001.

Competitive advantage is laser-beam focus for fleet.
Founded in 1921, Coborn's Inc. started as a produce market in Sauk Rapids, MN, and has grown to 52 grocery stores in five upper Midwest states under a family of brand names including Coborn's, Cash Wise, Marketplace Foods, and Save-a-Lot stores. In addition, the company provides a home-delivery operation with $36 million in annual sales—and growing.
"Transportation is a vital and essential component of the company's success," says Neil Fandel, director of logistics and supply chain. "Our private fleet contributes invaluably to our ability to meet service delivery objectives while helping us grow the business by two to three stores a year."
The fleet consists of 38 Class 8 trucks, 75 trailers, and 65 employee drivers who average nearly 13 years of service with the company. Using a slip-seat operation, these trucks run around 3.5 million mi. a year from three different warehouse and distribution centers. On the home-delivery side, which serves the greater Minneapolis Metro region, the company operates 65 medium-duty trucks with 70 drivers running 1.1 million mi. annually.
The private fleet handles 99% of outbound shipments to stores while hauling 25% of inbound shipments into the warehouses and distribution centers.  As part of company green initiatives and the private fleet's internal backhaul service, three times a week, the stores are cleaned out of recyclable materials, which are returned to warehouses on return runs.
"The private fleet is seen as a competitive advantage, which is reinforced through our involvement with NPTC,"  says logistics manager Clint Wenger, CTP,  who joined the company in 2009 after a 10-year career as a logistics officer in the U.S. Navy. "To continuously improve on this advantage,  we envision four pillars of success:  safety, customer service, cost efficiency, and being the best place to work. Our culture is one where safety has elevated status as an integrated core value and not just a competing priority."
Wenger attended his first NPTC annual conference in 2009, joined the Safety Committee in 2011, and earned his Certified Transportation Professional credential in 2014 after completing the Private Fleet Management Institute.  He was the featured fleet professional in an NPTC/J.J. Keller webinar earlier this year.  Another staff member, Eric Eveslage, logistics supervisor, earned his CTP in 2015.
"NPTC delivers great value for the cost. The Council's peer-to-peer networking opportunities with leading private fleets and supplier/vendor companies are unmatched," Wenger explains. "Getting directly involved in NPTC has helped create a new awareness of better ways of doing things, especially in allocating resources that include technology enhancements and management protocols that aid safety and operations." During the current year, the company's safety statistics show improvement over 2014 safety performance, which was already at a high level by industry standards.
"Frankly, the credibility of NPTC and proven return-on-investment benefits we have realized have significantly improved the accountability and optimization of the private fleet," he adds.
Coborn's vision statement challenges employees to "be remarkable."  Wenger says this means everyone is accountable to high standards and should look at every situation with an expectation that "we can make it work or make it better."
"Staying increasingly relevant as a competitive advantage is our laser-beam focus," he says. "NPTC is an exceptional partner in helping us make that happen."