"Best Drivers in America"
Each month NPTC President and CEO Gary Petty writes a column in Fleet Owner magazine that focuses on the individuals, companies, best practices, and resources that make private trucking the force that it is in the American economy. Reaching more than 100,000 subscribers, three-quarters of whom are private fleet professionals, this column provides an excellent forum to communicate the value of the private fleet. Click here to view the archive.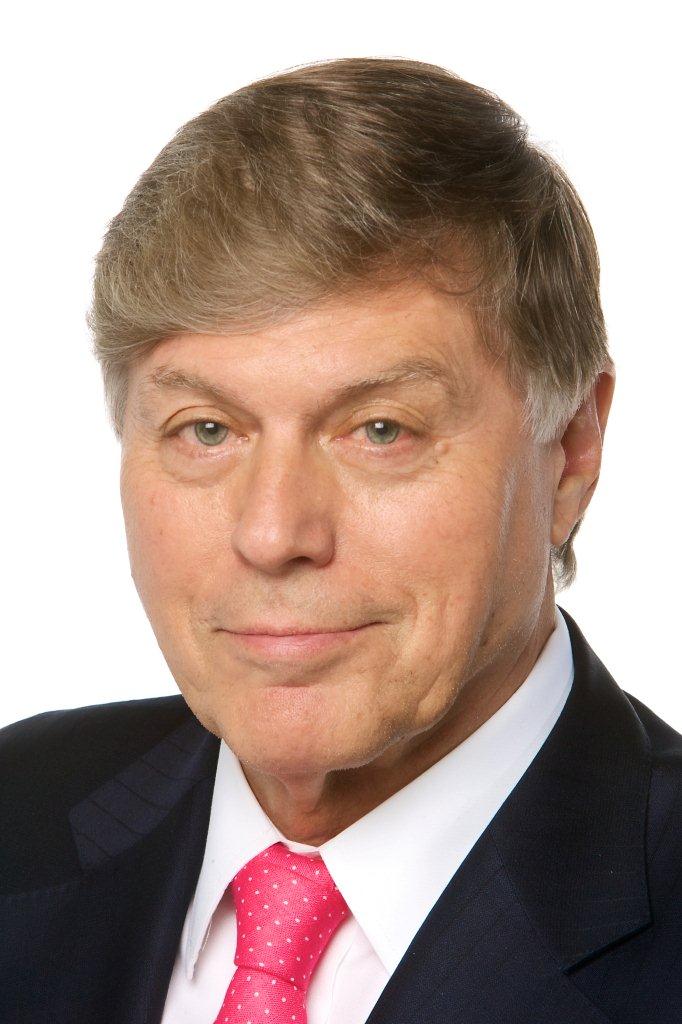 Gary Petty | gpetty@nptc.org | Private Fleet Editor for FleetOwner Magazine
Gary Petty has more than 30 years of experience as CEO of national trade associations in the trucking industry. He has been the president and CEO of the National Private Truck Council since 2001.

Setting high standards and paying respect to drivers sets the tone at Walmart.

By reputation within the industry, working as a truck driver for Walmart's private fleet has always been viewed as one of the best jobs to have – a company with outstanding pay and benefits, an industry-leading safety record, an employer to stick with and call home. Today, this is true more than ever.
Walmart has over 7,700 private fleet drivers serving 158 distribution centers and over 5,100 stores as of December 31, 2014. Walmart plans to hire 600 to 800 drivers in 2015. Once hired, Walmart drivers stay in their jobs an average of 12 years; annual turnover is in the single digits and that's mostly due to retirement. A significant number of senior drivers make in excess of $100,000 annually. Operating in a drop and hook network of runs, drivers do not handle freight, which increases the company's ability to get shipments to Walmart stores and better serve customers.
Safety is a core value and a key advantage to driving for the company. Walmart operates one of the safest fleets in the U.S., earns numerous safety awards each year from industry trade groups, and its CSA scores are consistently at or near the top in every safety category. The fleet traveled over 678 million miles last year and drivers average about 90,000 miles annually. There are about 100 active drivers who have achieved 3 million miles of accident-free service, and two drivers who have achieved 4 million miles of accident-free service. These elite drivers are recognized by getting customized trucks exclusively for their use until they leave the company.
Often credited as the founder of the modern private fleet, Sam Walton believed that Walmart drivers provided a great competitive advantage – their professionalism, loyalty and attitude was a differentiating plus for the company. Sam often showed up regularly in the drivers' breakroom early in the morning with a box of donuts. He would hang out for a couple of hours just talking to drivers about what they saw and heard in the stores.
Sam's legacy of respecting drivers as valued associates continues to this day, says Jeff Hammonds, vice president of transportation. "Our drivers are respected and honored. Wearing our prestigious blue and white uniform means something special. Our open-door policy encourages our drivers to communicate with senior management. We seek out their opinions; in fact, some of the best ideas come from our drivers."
Hammonds notes that Walmart is passionate about keeping its driver jobs among the most sought after in the industry. "Our drivers enjoy various schedule options, regular home time, and resetting their hours at home. We have advanced safety technologies and innovative features in our trucks," he says.
Walmart has its own Road Team and its own national Rodeo program with extensive participation from industry and law enforcement personnel as judges. The company's driver-led grassroots pilot program on driver well-being helps drivers make optimized lifestyle choices; nutritional menus are available at Walmart stores.
"At Walmart, a driver is offered the opportunity for a premium job and a quality place to work," explains Hammonds. "We proudly believe this welcoming, uplifting message will continue to bring great drivers to our company."
And Sam Walton would definitely agree. In his own immortal words taken from his book titled Made In America, "I'll just say it: We have the best truck drivers in America."