Each month NPTC President and CEO Gary Petty writes a column in Fleet Owner magazine that focuses on the individuals, companies, best practices, and resources that make private trucking the force that it is in the American economy. Reaching more than 100,000 subscribers, three-quarters of whom are private fleet professionals, this column provides an excellent forum to communicate the value of the private fleet. Click here to view the archive.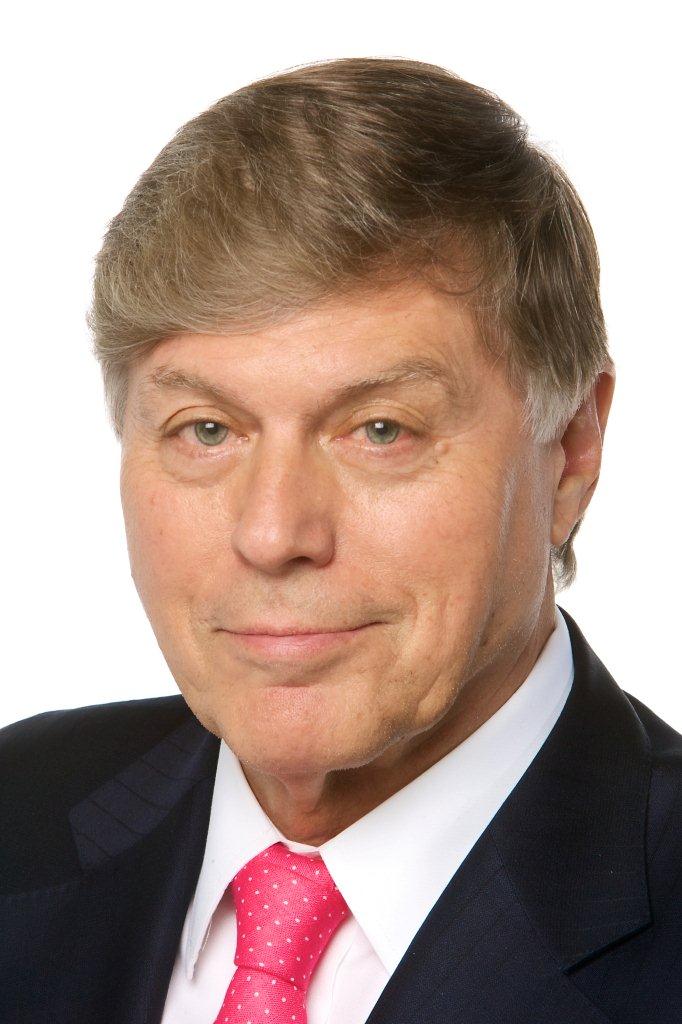 Gary Petty | gpetty@nptc.org | Private Fleet Editor for FleetOwner Magazine
Gary Petty has more than 30 years of experience as CEO of national trade associations in the trucking industry. He has been the president and CEO of the National Private Truck Council since 2001.

Founder's passion sets fleet goals high at Papa John's.

Last year, Papa John's Pizza celebrated its 30th anniversary and was recognized as # 1 in customer satisfaction among national brand pizza companies. The company's enormous success remains driven by hands-on founder John Schnatter, whose visionary passion about quality, customer service and "better ingredients, better pizza" drives the core values at Papa John's.
The story of the company's history begins when John went to work at his father's tavern, which was on the verge of bankruptcy. To help save his father's business, John sold his prized 1971 Chevrolet Camaro Z28 coupe for $2,800 and began making and delivering pizzas from behind the bar. The following year, the first Papa John's franchisee-owned restaurant opened in Jeffersonville, Indiana.
Fast forward to 2009. After opening thousands of restaurants and selling millions of pizzas, John tracked down his old car and bought it back for $250,000. He made a replica of the car for display at the Papa John's headquarters campus in Louisville as a symbol of "lesson learned" in business and life.
Today, Papa John's has grown to 4,600 restaurants worldwide, including more than 1,200 individual restaurants in 34 countries and territories. The 3,400 U.S. restaurant locations are served by the in-house private fleet that delivers product and supplies to each location at least once a week from 10 distribution centers.
The company's private fleet consists of 480 employee drivers working as teams in a slip-seat operation, 155 full-service leased tractors, and 180 trailers. The fleet delivers 100% of outbound shipments to the restaurants. In addition, it handles around 60% of inbound shipments back to the manufacturing facilities.
"This year will be the first year in which all 480 drivers are full-time employees of Papa John's," says R. Shane Hutchins, senior vice president. "Our decision to transition from 3PLs and for-hire carriers to our own private fleet was made because we found that private fleet employee drivers meet the high delivery and accuracy standards we expect and our customers deserve."
"Drivers average two or more routes per week, make 130 deliveries each month, and are expected to make no more than one—preferably zero—errors of any kind for each delivery stop per month, " Eric Hartman, senior director of logistics and support, adds. "When we were using 3PLs and outside for-hire carriers, drivers were averaging more errors, on average. Through our unique team-based, head-coach business model, we now have a culture of drivers who are motivated and infused with a passion for consistently delivering quality service in the upper 90th percentile of error-free and on-time deliveries—a huge improvement over service we experienced with outside carriers."
Papa John's joined NPTC earlier this year and sent its first manager, Cameron Hafer, CTP, through the Private Fleet Management Institute and Certified Transportation Professional (CTP®) program. The company also sent several attendees to the NPTC Annual Conference and participated in the Council's Annual Benchmarking Survey.
"We feel NPTC is an exceptional resource for us to keep our private fleet operating at and above national best practices and standards," Hartman says. "Our private fleet is proving itself as a 'better ingredients' component of the Papa John's story. Through continuous improvement, we want to keep it that way."