Each month NPTC President and CEO Gary Petty writes a column in Fleet Owner magazine that focuses on the individuals, companies, best practices, and resources that make private trucking the force that it is in the American economy. Reaching more than 100,000 subscribers, three-quarters of whom are private fleet professionals, this column provides an excellent forum to communicate the value of the private fleet. Click here to view the archive.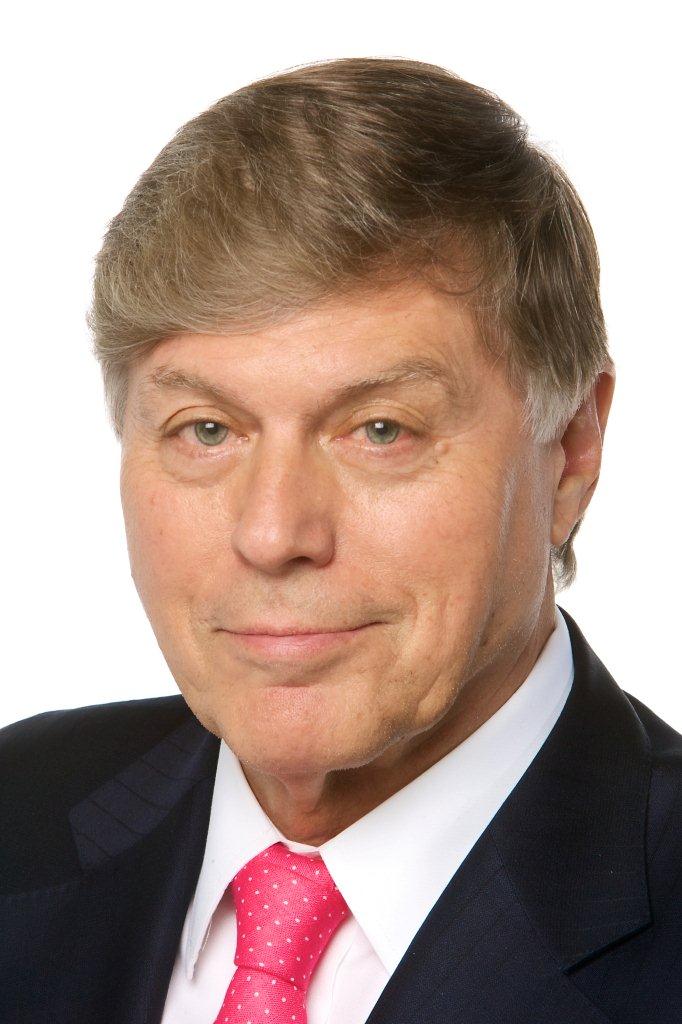 Gary Petty | gpetty@nptc.org | Private Fleet Editor for FleetOwner Magazine
Gary Petty has more than 30 years of experience as CEO of national trade associations in the trucking industry. He has been the president and CEO of the National Private Truck Council since 2001.

Driver Hall of Fame winners exemplify the highest standards.
Four truck drivers who have together logged more than 17 million miles of safe driving in about 170 combined years of service were honored by the National Private Truck Council (NPTC) and inducted into the NPTC/Lytx Driver Hall of Fame during the recent Education Management Conference and Exhibition. Following are this year's Driver Hall of Fame inductees.
Rob Harmeyer of Batesville Logistics has racked up 3.9 million miles in 31 years behind the wheel without an accident or a moving violation. Rob works hard to improve his driving skills by participating in the Indiana Motor Truck Associations Truck Driving Championships, Smith System defensive driver training, American Trucking Associations' Share the Road, and the Trucker Buddy program.
Frank Rice of Shaw Transport has accumulated five million miles without an accident or a moving violation. Customer service is always at the top of his list. He is responsible for the timely and safe delivery of flooring products. In addition, Frank is a Smith System certified defensive driving instructor.
Larry Thorp of Orscheln Farm & Home has been driving professionally for 52 years, the last 11 at Orscheln. He drives about 2,200 miles each week in nine Midwestern states and has driven 5.2 million miles (1.3 million with Orscheln) without an accident or a moving violation.
Bradley Wacks of the Army and Air Force Exchange Service (AAFES) has been driving professionally for 36 years and has racked up a total of 3.5 million miles without an accident or a moving violation. Some 2.7 million of those miles have come in the 30 years he has been driving for AAFES.
Uncommon characteristics and attitudes make these drivers the best of the best. Each operates with a "Golden Rule" mind-set, i.e., treat other people (customers, another highway user, fellow company employee) the way you would want to be treated.
A commitment to a healthy lifestyle is also an essential part of their daily routine. Showing up to work early, well-rested, and fueled with the right kind of foods, with their minds focused on the task at hand, is key.
Not only are they are calm, emotionally level-headed and well-balanced, they don't get excited or stressed and leave their problems at home. They keep their emotions in check and "between the lines." When it comes to situations that are dangerous, stressful or frustrating, they don't overreact. Doing a good job doesn't start and stop at the company gates.
Investing in thorough pre- and post-trip inspections to ensure their vehicles remain in peak operating condition is an important part of their job.
They comport themselves with class and exude optimism. They display great confidence in their ability to help solve customer problems—often before a customer realizes that a problem exists. Complex on-the-road challenges are handled effortlessly. In fact, their movements on the highway create a choreography in which they help control the flow of traffic.
And when you surround yourself with people who share the same values and commitment to safety as they do, not only can you reach your full potential but you have a support structure of friends and family. These drivers work hard. Each volunteers for extra assignments, helps conduct training, and helps coach other drivers. Often you find them volunteering their time outside of work.
Each driver displays great pride in all facets of their life. Whether it's the way they keep their truck clean, the way they dress, the way they speak, or the way they service the customer, they respect themselves and all those they come in contact with. Truck driving is not just a job for these drivers—it's a passion that carries a huge responsibility. Each driver is genuinely excited about the opportunity to serve the customer safely.
These drivers commit themselves to daily renewal; they invest in their continuous learning and improvement. Despite their myriad talents and abilities, they are humble to a fault. They don't do anything for the recognition—they do it because it's the right thing to do.
Beyond just role models, these drivers exemplify the highest standards in the industry.