Each month NPTC President and CEO Gary Petty writes a column in Fleet Owner magazine that focuses on the individuals, companies, best practices, and resources that make private trucking the force that it is in the American economy. Reaching more than 100,000 subscribers, three-quarters of whom are private fleet professionals, this column provides an excellent forum to communicate the value of the private fleet. Click here to view the archive.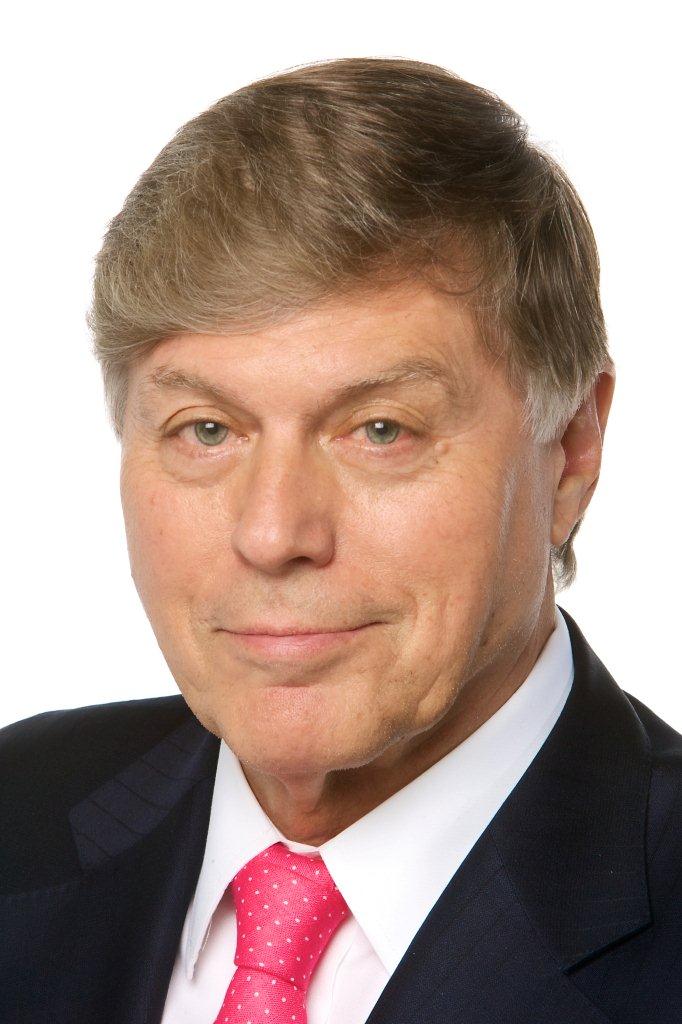 Gary Petty | gpetty@nptc.org | Private Fleet Editor for FleetOwner Magazine
Gary Petty has more than 30 years of experience as CEO of national trade associations in the trucking industry. He has been the president and CEO of the National Private Truck Council since 2001.

Orscheln's diversification began in the 1920s with one truck.
Privately owned Orscheln Group, based in Moberly, MO, is comprised of diverse companies engaged in OEM parts manufacturing, retail farm and home stores, and real estate management. With retail outlets located in 10 Midwestern states and manufacturing operations in the U.S., Europe, India, and China, Orscheln now employs more than 3,000 people worldwide.
Founded in 1960 with the opening of one store, Orscheln Farm and Home, which is its largest business, is a growing network of 165 retail stores generating more than $350 million in sales.
Orscheln's private fleet operation delivers to all stores with 55 drivers and trucks and 225 trailers, averaging 480 miles round trip per run. Some four to five new stores are opened each year, and several others are upgraded or relocated to widen the company's base of communities and families served.
Orscheln got into the trucking business by accident almost 100 years ago. Brothers Ed and Bill Orscheln, struggling Missouri farmers, opened the "Orscheln Heights" dance hall in Sturgeon in 1921 as a hedge against bad weather and poor cattle prices. To increase business, the brothers bought an old Model T pickup, installed benches in the back, and three or four nights a week hauled customers to dances from miles around.
In its day, the dance hall was a regular stop on the live entertainment circuit between Chicago and Kansas City and featured big name bands like Benny Goodman. But with the invention of the jukebox and despite big band headliners, Orscheln Heights closed in 1936.
During the years the dance hall transportation business was limping along, Bill was asked by a grocery store to haul a box of bread from a bakery on one of his runs—for which he was paid 25¢. The brothers started soliciting other customers and soon they had so much hauling business, they had to take the benches out of the truck and buy a second truck the following year. They also had to hire another driver and maintenance supervisor (brother Al) as well as a bookkeeper (sister Jo). Orscheln Brothers Truck Line opened for business in the 1930s, growing over several decades to become the largest trucking company in the region before ending operations in the 1970s.
Brother Al's job was to fix any problems on the trucks; in doing so, he became a pioneering design engineer. Parking brakes failed quite often, so Al designed and built an "overcenter" parking brake lever and installed it on all of the family's delivery trucks. 
In 1939, the company got a patent on the brake lever and in 1946 founded Orscheln Brake Lever Manufacturing, eventually providing optional or standard brake equipment for major automotive and truck OEMs. Today, Orscheln brake levers and cables are still leaders in the industry. Orscheln Products supplies and develops numerous products for the heavy-duty truck, aviation, military, agricultural, and recreational industries. It has a growing network of over 100 distributors worldwide. 
CEO W.L. "Barry" Orscheln, a 40-year senior executive at the company, grandson of Orscheln Farm and Home founder W.C. Orscheln, and successful entrepreneur in his own right having started and sold an industry leader commercial leasing company to Chase Manhattan Bank in the 1980s, sees a bright future 
"In our diversified markets of manufacturing, retailing, and real estate, we want to continue to grow our businesses and add value for all our customers," Barry Orscheln explained. "We believe trucking is an integral part of our success and a timely and reliable service, which I think we have fine-tuned really well. Having our own private fleet is a competitive advantage for our retail stores, even more so now with transportation costs rising dramatically, driver scarcity, and shrinkage of available outside capacity."
"Given the unique roles trucking has played in our business history," he continued, "I take a sense of personal pride in seeing our great drivers and beautiful trucks safely delivering products every day to our stores. I'm pretty sure my ancestors would be very proud, too!"