Each month NPTC President and CEO Gary Petty writes a column in Fleet Owner magazine that focuses on the individuals, companies, best practices, and resources that make private trucking the force that it is in the American economy. Reaching more than 100,000 subscribers, three-quarters of whom are private fleet professionals, this column provides an excellent forum to communicate the value of the private fleet. Click here to view the archive.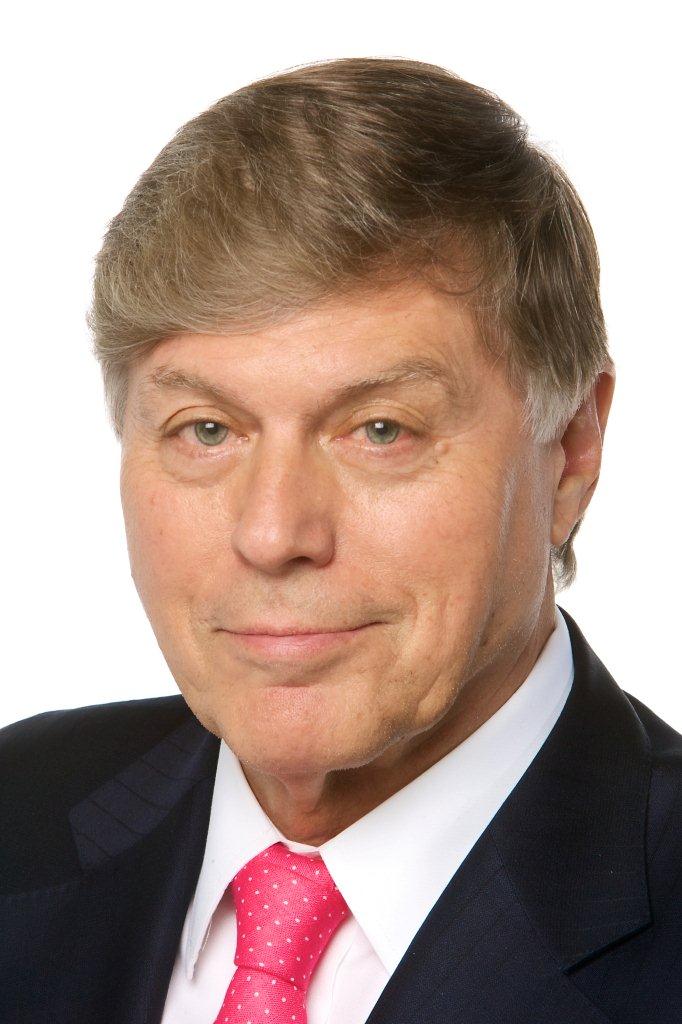 Gary Petty | gpetty@nptc.org | Private Fleet Editor for FleetOwner Magazine
Gary Petty has more than 30 years of experience as CEO of national trade associations in the trucking industry. He has been the president and CEO of the National Private Truck Council since 2001.

Fleet-a-Foot
The "road" from Supai to Haulapai Hilltop, Arizona, is unpaved, rock-strewn, narrow at points, and very dangerous. More aptly called a wide path, at some points the route has a drop-off of 1.5 miles to the floor of the Grand Canyon. Yet for two centuries it has been the sole economic lifeline for a village of about 600. Seventy-five percent of American communities are dependent solely on trucks for delivery of goods and products; Supai is not one of them. One of the few places in America without trucks, mules are the transportation mode of choice – the only choice. The sign on the Supai Post Office says proudly "Mule Route – Established in 1893."
Situated on the Havasupai Indian Reservation in northwest Arizona, the Supai village is served by this dusty eight-mile trail suitable only for horse, man and mule. The U.S. Postage Service retains a contractor who provides the necessary mules and packers for the shipments of mail, food and other supplies to the village.
Each mule handles an average 132 pounds of mail, but can carry as much as 200 pounds if the load is balance-packed. Perishable items are frozen prior to the heat-filled trip to the village.
One would expect "fuel" for mules to be cheaper than diesel fuel, but I have my doubts. With each mule eating about a half a sack of feed a day, the shipping and handling costs may make it more expensive than diesel.
The Postal Service collects $10.48 in postage for each bag of feed that is mailed to the Indian reservation, but ends up paying the contractor $23.25 per bag for transport to the reservation. Mules have a three-bag capacity; each bag weighs 51 pounds. Word has it that mules – like many of their human counterparts in this country – have increased their fuel intake in recent years.
Mule maintenenace is an additional challenge. Because of the rugged nature of the trail, mules require constant re-shoeing – every few days or so – and receive constant cuts and contusions on their legs. Make no mistake, this is hazardous duty. From time to time mules will lose their footing, go off the edge and fall to their deaths on the floor below.
Still, the overall cost of the mules for the government is cheaper and more efficient than the only other remotely possible means of transport for the village: helicopter. The drawbacks to this alternative are noise; high winds in the canyon; a limit of 500 pounds of cargo per helicopter; and high tribal land-right fees. While it would take 20 helicopter runs to deliver 10,000 pounds of goods, fewer than 75 mules could get the job done in one trip.
The "fleet" of 150 mules is owned by a group of Supai Indians, who have set a minimum rate of $45 per mule, per load, regardless of weight. The government's contractor employs these Indians to supply the mules and oversee the loading of shipments each day. Food, clothing, goods and mail are delivered by truck to the Post Office at a base camp location called Peach Springs. A Frito-Lay truck, for example, might unload a van full of product at Peach Springs, with the entire shipment destined for Supai. The Post Office maintains a walk-in cooler to keep the perishable products in good shape until they're loaded onto the mules.
To a world rushing at high speed to bring buyer and sellter together sooner, safer and at a lower cost, the sight of a team of mules moving slowly down a village trail is to be thrust back into the 19th century.
Commercial mule transport brings a wave of warm feeling for a much slower age and time that has long passed into history. Except in Supai, Arizona.