Each month NPTC President and CEO Gary Petty writes a column in Fleet Owner magazine that focuses on the individuals, companies, best practices, and resources that make private trucking the force that it is in the American economy. Reaching more than 100,000 subscribers, three-quarters of whom are private fleet professionals, this column provides an excellent forum to communicate the value of the private fleet. Click here to view the archive.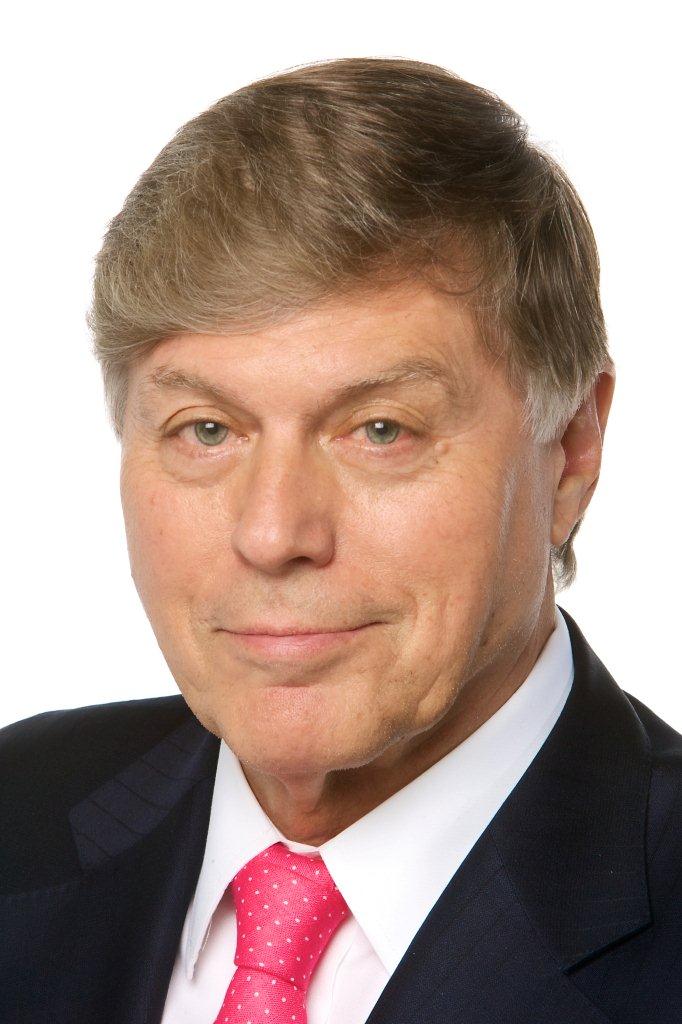 Gary Petty | gpetty@nptc.org | Private Fleet Editor for FleetOwner Magazine
Gary Petty has more than 30 years of experience as CEO of national trade associations in the trucking industry. He has been the president and CEO of the National Private Truck Council since 2001.

From the Ground Up
J.R. "Jack" Simplot, founder of J.R. Simplot Company, went into business for himself in the rural community of Declo, ID, at the age of 14. It was 1923. The company has since become a global goods and agribusiness conglomerate with annual sales of more than $3 billion. By the early 1940s, Simplot Company had become "the largest shipper of fresh potatoes in the country and was selling millions of pounds of dehydrated onions and potatoes to the military," according to its history profile. During World War II, Simplot responded to a fertilizer shortage by opening a manufacturing plant in Idaho and producing its own.
But the innovation that brought Simplot the most distinction was the creation in the 1950s of the world's first commercially viable frozen French fries. It has since become a world leader in this market. The company's mission statement, "Bringing Earth's Resources to Life", reflects Simplot's purpose: to mold raw materials into value-added products that sustain and enhance life.
Other products include animal feed, veterinary supplies, grass seeds, processed fruits and vegetables, industrial chemicals, irrigation products and silica.
Nearly four decades ago, each of the dozens of company plants had its own private fleet, which concentrated primarily on moving raw potatoes from the growers' fields to the plants. Eventually, they consolidated under a central management team and shifted focus to moving finished frozen food products (like French fries) from Simplot's distribution centers to rail cars for domestic shipment, or to ports for export to other countries.
Bill Moad, Fleet Operations Manager of Simplot Transportation, says the progress of the private fleet — currently 600 tractors, 150 straight trucks and 800 trailers — has evolved over the years into a significant asset providing unique value. "Our logistics reports using standardized benchmarks help quantify the private fleet's contributions in on-time deliveries and customer service."
Moad says that top-notch professional drivers, flexible utilization of truck capacity, high cargo security standards, and cleanliness and contamination-free maintenance of the trucks are among the strong "selling" points for their private fleet. "We believe our private fleet makes a significant contribution and, in fact, will grow in importance in the years ahead," Moad adds. Continuity of staff is a key value as well. In addition to Moad's 26 years with the company, one of Simplot's dispatchers has been in the same job for 42 years.
The "care and feeding" of quality drivers is also important to the fleet's success. "Our drivers work five days a week and have an average length of haul between 50 and 150 miles, with multiple stops. Typically, the drivers log about 105,000 miles a year." The best source of recruiting new drivers is "word of mouth" testimony from existing drivers.
"We strive to make the driver's job very attractive, in competitive pay and benefits, of course, but also lifestyle and management treatment," Moad notes. "Safety is a major priority for us. Having a driver behind the wheel with a keen sense of responsibility toward his work makes a huge difference in maintaining high safety standards."
"Our customers get the message that Simplot's attractive, clean trucks and dependable drivers say a lot about how we think of them — and of the pride we take in our own products."