Each month NPTC President and CEO Gary Petty writes a column in Fleet Owner magazine that focuses on the individuals, companies, best practices, and resources that make private trucking the force that it is in the American economy. Reaching more than 100,000 subscribers, three-quarters of whom are private fleet professionals, this column provides an excellent forum to communicate the value of the private fleet. Click here to view the archive.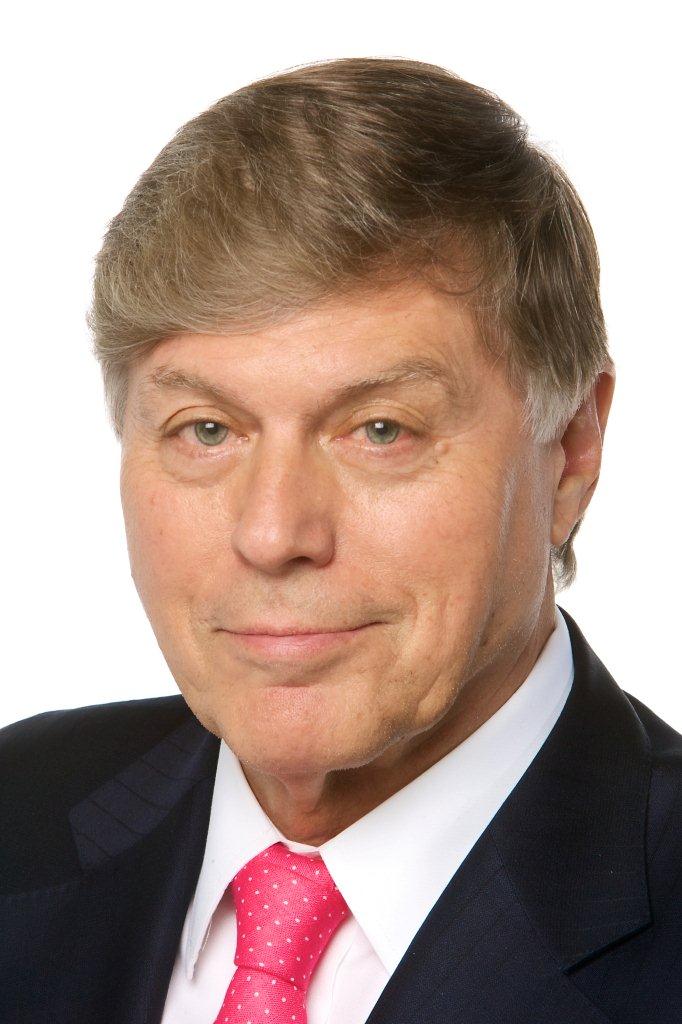 Gary Petty | gpetty@nptc.org | Private Fleet Editor for FleetOwner Magazine
Gary Petty has more than 30 years of experience as CEO of national trade associations in the trucking industry. He has been the president and CEO of the National Private Truck Council since 2001.

Value Added
One of the largest producers of customer proprietary plastic containers, the Plastipak Packing Co. has operated a private fleet of trucks since l984 under an affiliated holding company called Whiteline Express, Ltd.
Plastipak, a privately held company founded by the W.P. Young family in l967, has annualized sales in excess of $1.6 billion. Company roots can be traced back to l908 and a company named Absopure, which operated in the Detroit area delivering ice to customers via boat and wagon teams. Ice was big business in those days when "ice boxes" instead of refrigerators were the norm.
Absopure went out of business during the Great Depression of the l930s, but new owners, who focused on bottled water, purchased the trademark brand. The Young family bought the company in l953. Today, Absopure brands, including private label versions, fill 500-million containers per year in 50 states.
A key emphasis of Plastipak today is proprietary packages for specific customers. With 12 manufacturing plants operating throughout the United States, as well as two plants each in Brazil and Europe, the need to have "command and control" access to truck transportation to meet customer service expectations at manageable costs is the primary reason for the company's private fleet.
"We focus a lot on cost containment," says Brian Holley, Director of Transportation for Whiteline Express, who joined the company four years ago. A veteran of the U.S. Army who served as a military policeman in Iraq during Desert Storm, Holley also has a bachelor's degree in business management from the University of Southern Mississippi.
His work with Whiteline has made Holley a big believer in the kind of value the private fleet can bring to a company. "Our private fleet must beat market rates and sell superior value to internal customers," he says. "In this sense, we're treated like an outside vendor, meaning our rates and service levels must generally be better than that available through external carriers."
Whiteline serves as both a private fleet and a for-hire carrier. Capacity not used by Plastipak is sold to the spot load market whenever possible. In addition, Whiteline recently joined the NPTC Member Match backhaul service program.
The fleet has 265 tractors, 300 drivers, and a 4-1 tractor-to-trailer ratio. The driver team is divided into 25% owner-operators and 75% company employee drivers. The private fleet handles some 85% of Plastipak's transportation requirements; the rest are handled by carrier partners. Plans include growing the private fleet in the years ahead.
Information from NPTC helps the company's private fleet, says Holley. "We find the Council's Benchmarking Surveys helpful in assessing how we compare with national private fleet industry norms of performance." Plastipak also has made use of NPTC's Standards of Private Fleet Excellence, which guides fleet managers through the key components of measuring and "justifying" the private fleet. "I've been very pleased with NPTC as a resource for hands-on information to help our fleet operations keep a competitive edge," Holley adds.
"When our private fleet started over 20 years ago, the attitude inside the company was that transportation was more or less a "necessary evil." Today, it's more like a "necessary advantage."