Each month NPTC President and CEO Gary Petty writes a column in Fleet Owner magazine that focuses on the individuals, companies, best practices, and resources that make private trucking the force that it is in the American economy. Reaching more than 100,000 subscribers, three-quarters of whom are private fleet professionals, this column provides an excellent forum to communicate the value of the private fleet. Click here to view the archive.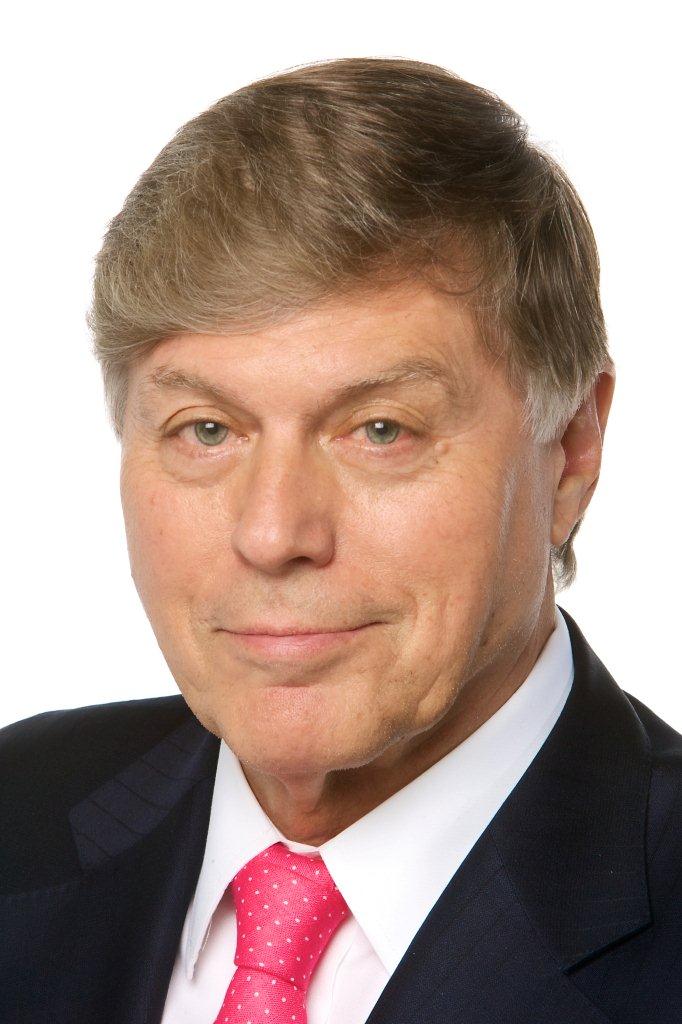 Gary Petty | gpetty@nptc.org | Private Fleet Editor for FleetOwner Magazine
Gary Petty has more than 30 years of experience as CEO of national trade associations in the trucking industry. He has been the president and CEO of the National Private Truck Council since 2001.

Higher Standards


A small grocery store n
amed Meijer opened for business in little-known Greenville, MI, in 1934. From this Depression-era beginning, Meijer launched the first "supercenter" 30 years later offering a complete one-stop shopping experience — from groceries, health and beauty care, fashion, automotive, home décor, pharmacy, electronics, pets and more.
The privately owned company now operates 195 stores in Michigan, Ohio, Indiana, Illinois, and Kentucky, all of which are served by four regional distribution centers and one manufacturing facility.
During more than three-quarters of a century of being in business, Meijer has set a fast pace in innovation by adopting new technologies to improve efficiencies. Lean, green and state-of-the-art have all been regular practices at the company years before they became familiar buzzwords. This is especially evident in Meijer's private truck fleet.
The company's private fleet consists of nearly 2,000 tractors and trailers traveling more than 40 million miles each year. Through greater dispatch and routing efficiencies, the fleet has actually reduced the number of annual miles run while servicing even more stores. Meijer's outbound shipment network makes more than 200,000 store deliveries a year with a nearly perfect on-time service record within a two- to four-hour delivery window.
Five years ago, the fleet earned the EPA SmartWay Excellence Award and its highest score. This was accomplished through driver training, in-cab communications, progressive shifting, idle shutdowns, lower speed limit settings, and use of B5 and B20 biodiesel.
"This award was very exciting for us and set the stage for major changes in our fleet's environmental future," says Dave Hoover, director of outbound logistics. He notes the company began spec'ing new equipment with super single tires, special flaps and trailers skirts three years ago.
"In late 2009, Meijer took the big plunge," says Hoover. "We became the first company in North America to take delivery of the largest fleet of near-zero emissions trucks, resulting in 50% of our fleet becoming 2010 compliant."
Currently, the company's
truck specification profile includes automatic transmission, disc brakes, ABS/traction control with roll stability, aluminum rims, technology which troubleshoots engine fault codes in real time, GPS tracking and routing, extra thick insulation, low-resistant tires, swing-doors on trailers to maximize cube utilization, skirting and testing tails on trailers for better fuel economy.
Two truly leading technologies have been added. The first is an in-ground tire pressure sensing system at the security gate that immediately identifies tire pressure problems before getting on the road. The second is testing specially designed shock absorbers on trucks to capture the shock damping force as electricity to offset belt driver accessories currently powered by truck engines, thus improving fuel economy. With a variety of enhancements to improve efficiencies, Meijer has realized a large increase in productivity across the board. The outcome? Better service to customers and labor savings for Meijer.
"We strive to be a company of higher standards," concludes Hoover.