Each month NPTC President and CEO Gary Petty writes a column in Fleet Owner magazine that focuses on the individuals, companies, best practices, and resources that make private trucking the force that it is in the American economy. Reaching more than 100,000 subscribers, three-quarters of whom are private fleet professionals, this column provides an excellent forum to communicate the value of the private fleet. Click here to view the archive.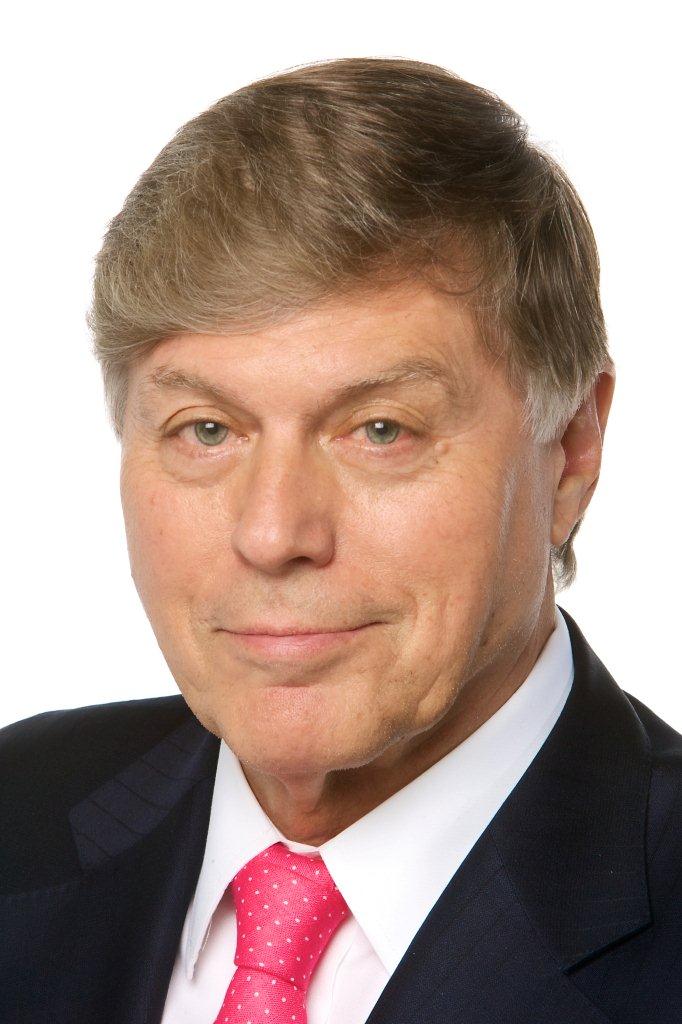 Gary Petty | gpetty@nptc.org | Private Fleet Editor for FleetOwner Magazine
Gary Petty has more than 30 years of experience as CEO of national trade associations in the trucking industry. He has been the president and CEO of the National Private Truck Council since 2001.

From product to technicians, quality pervades organization.

Founded in 1936 by Joseph W. Luter as a family-owned busi­ness and now recently purchased by China-based Shuanghui International Holdings, Smithfield Foods is the largest pro­ducer of pork products in the world. On the way to becoming a global giant over the past three decades, Smithfield acquired more than 50 companies. Three of those companies—Carroll Foods, Murphy, and Brown (all smaller pork producers)—be­came Murphy-Brown LLC, a member of the NPTC for many years.
Robert Slaughter, CTP, director of fleet maintenance, started with the company as fleet manager in 1986 when the private fleet had 30 tractors. He describes the three steps of transporting hogs from birth to processing: "Hogs develop for market in three stages in separate farm facilities at differ­ent locations: 12- to 14-lb. weaned pig lots; up to 50-lb. feeder pig lots; and grow-out facility pigs beginning at 50 lbs. and topping out at 280 to 300 lbs., when they are ready for delivery to processing plants." Each stage requires truck transport by the company's private fleet, which handles both feed and hogs and provides about 85% of the company's transportation requirements.
The fleet is divided into 85 feed trucks and 115 hog trucks—all Class 8 vehicles. About 70% of the trucks are company-owned and 30% are un­der full-service leasing contracts. The company owns 325 double-stacked aluminum trailers that can handle about 200 hogs apiece. Most runs are around 100 mi.
Drivers both load and unload the hogs. "Drivers treat the animals with great care and attention throughout the process—an important requirement of their job," says Slaughter. "During the first 10 or 15 mi. of the run, the hogs are typically standing up. Because this creates a top-heavy load, drivers have to be especially careful about load shifting." To mitigate this risk, the company has used anti-rollover systems for the past six years and has yet to see a truck roll since implementation of this safety technology.
"Ours was one of the first agricultural companies to achieve ISO 14000 certification," says Slaughter. "This certification includes our transportation department as well. Each hog is tracked from birth to market through a me­ticulous record-keeping of the hog's diet, physical condition, and overall fit­ness to ensure a high-quality end product. How the private fleet handles the animals on and off the trailers and in-transit is an important part of the high standards maintained by the company," he adds.
While the private fleet has proven to be a critical component to the com­pany's success, Slaughter says that the new hours-of-service (HOS) rules and shortage of qualified technician mechanics present significant challenges.
"The revised HOS regulations will reduce our fleet productivity by about 8%, requiring more drivers and equipment. That's just the law and we have to live with it," says Slaughter.
Retraining and upgrading the skills of in-house mechanics, however, is a challenge that is being met with local and state resources. Murphy-Brown has 35 mechanics on payroll. To help it stay current with fast-changing truck technology, the state of North Carolina has awarded a major funding grant for support of a diesel tech school. "Already our mechanics are receiving the benefit of retraining to keep their skills current with the demands of newer equipment," says Slaughter.