Each month NPTC President and CEO Gary Petty writes a column in Fleet Owner magazine that focuses on the individuals, companies, best practices, and resources that make private trucking the force that it is in the American economy. Reaching more than 100,000 subscribers, three-quarters of whom are private fleet professionals, this column provides an excellent forum to communicate the value of the private fleet. Click here to view the archive.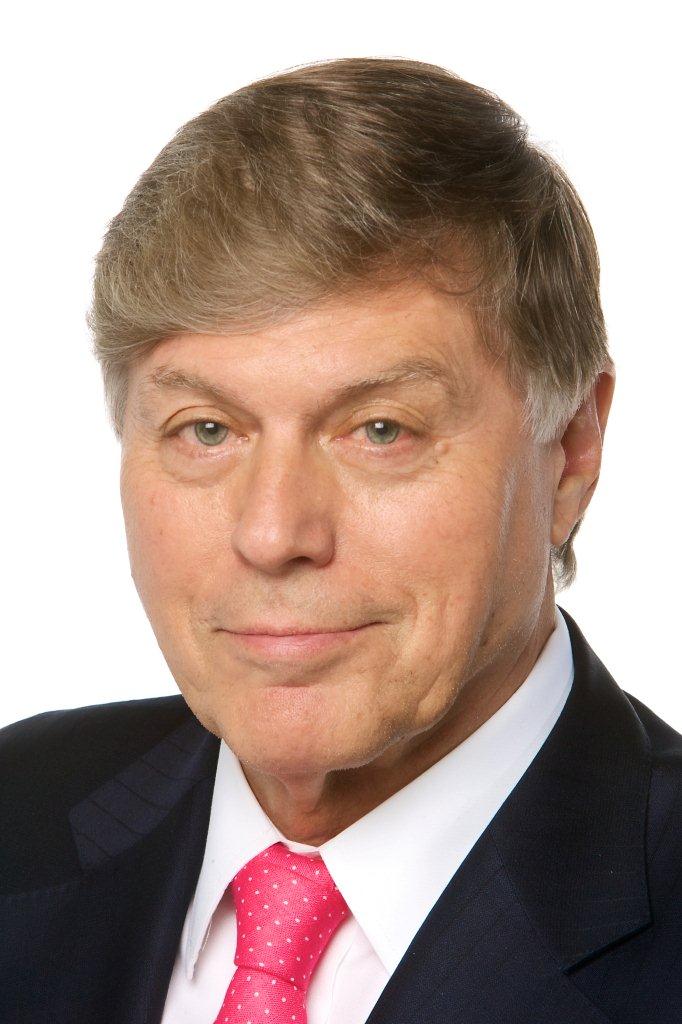 Gary Petty | gpetty@nptc.org | Private Fleet Editor for FleetOwner Magazine
Gary Petty has more than 30 years of experience as CEO of national trade associations in the trucking industry. He has been the president and CEO of the National Private Truck Council since 2001.

The Transport Operations group of Marathon Petroleum Company LLC (MPC) operates 134 tractors and 154 trailers throughout the Midwest. With over 400 employees, including 325 professional drivers, MPC's fleet focuses largely on local deliveries serving company-owned retail operations.
Robert (Rob) Roy, manager of Transport Operations, says the core mission of the fleet is flexible, profitable service, which yields zero accidents/incidents and no run-outs. "We use several benchmarks to measure success, including a high on-time delivery record, favorable customer service ratings, costs of operation lower generally than outside alternatives, reliability and flexibility."
"Safety ranks high among our priorities," says Roy. "We started a Million Mile Club that recognizes drivers who reach one- to three-million miles without a preventable accident." More than half of MPC drivers have already reached this level of excellence. Another safety program identifies "best in class" service for good performing drivers working their way up to Club status.
Avoiding run-outs is another measure of service. "Our goal is zero run-outs," says Roy. "That's why we concentrate daily on meeting on-time delivery objectives, which tends to eliminate the possibility of having a run-out," he explains. "In 2005, our overall on-time delivery record was 99.92%, with an accuracy-of-delivery rate of 99.99%."
Drivers are the key to Marathon's successful service. With driver shortages plaguing the industry, the company's team of professional drivers means the difference between just good service and "best in class" performance.
"We constantly look for ways of motivating our drivers and keeping their morale positive," says Roy. This translates into having drivers who are safer, smarter and more productive than is typically found in trucking. "Marathon drivers really care about delivering top service," notes Roy, "and take a personal interest in how they operate our equipment, which improves fuel efficiency and overall maintenance costs."
The payoff shows up in low driver turnover. MPC's turnover rate averages around 9.5% annually, of which 5.9 % is due to retirement. The average driver tenure with the company is 13.4 years; 54% of drivers have over 20 years of service with Marathon.
To help maintain a quality job environment, MPC communicates frequently with drivers to ensure their concerns are promptly addressed.
Communication is also a key to fleet success in other ways. Weekly and monthly reports on the fleet activities are forwarded to upper management for the purpose of reinforcing the fleet's "value proposition."
Since Roy took over as group manager five years ago, MPC's fleet has evolved into a cohesive group recognized throughout the company for its superb contributions. He added, "when we put all of our transportation resources together from a strategic perspective, we realized the enormous importance of the private fleet operating side-by-side with our carrier partners to meet high service expectations of our customer."
"We came away with an even greater appreciation for the advantage our top-notch private fleet drivers bring to the company," concludes Roy. "Having control of the capacity to get product to market when the customer wants it is priceless."
"Our private fleet makes that happen."