Each month NPTC President and CEO Gary Petty writes a column in Fleet Owner magazine that focuses on the individuals, companies, best practices, and resources that make private trucking the force that it is in the American economy. Reaching more than 100,000 subscribers, three-quarters of whom are private fleet professionals, this column provides an excellent forum to communicate the value of the private fleet. Click here to view the archive.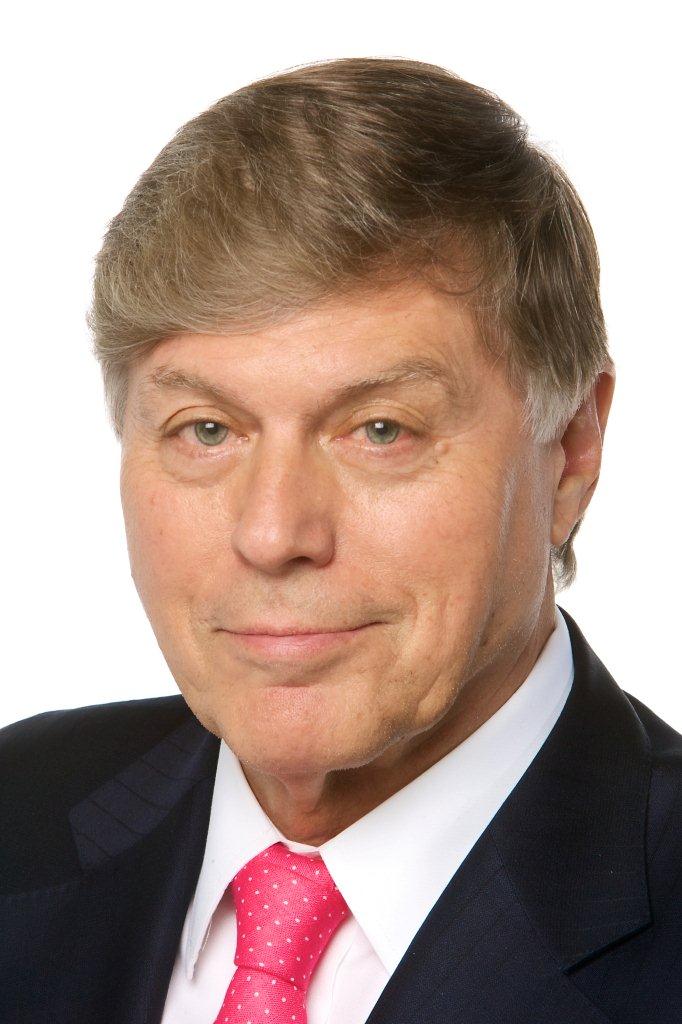 Gary Petty | gpetty@nptc.org | Private Fleet Editor for FleetOwner Magazine
Gary Petty has more than 30 years of experience as CEO of national trade associations in the trucking industry. He has been the president and CEO of the National Private Truck Council since 2001.

Terrific Program
The NPTC 2004 National Safety Conference held this fall in Northern Virginia now ranks as a premier event in the Council's annual calendar of training services. In only its second year of operation, the Conference attracted more than 70 participants, including 40 private fleet companies and nine Allied Member exhibitors.
What makes this Conference unique is the range, substance and sophistication of the presentations, from both regulatory and private fleet management perspectives. In addition, we limit the size of the audience, focus on strategic content, and offer practical, take-away solutions.
Leading off the event was Chuck Horan, Director, Enforcement and Compliance, FMCSA. He is that rare government official who shares a great deal of useful information while conveying an exuberance and passion for motor carrier safety. Horan reiterated DOT's goal of reducing the highway fatality rate by 41% by 2008, and explained that FMCSA could reach its targeted contribution by bringing the truck crash rate down to 1.65 per 100-million miles of truck travel.
Following Horan were two top private fleet managers, Ken Higgins of J.F. Fick, Inc. and Rick Preston of Sentinel Transportation, whose topic was "Getting from Good to Great: Applying Proven Management Techniques to Safety and Security." They demonstrated that strong corporate value systems could translate into a culture of high safety standards.
Jim York of Zurich North America followed with an excellent presentation, "The Impact of Safety on the Bottom Line," which looked at the merits of benchmarking and gap analysis in risk management, including a potentially significant reduction in crash and injury costs.
The next workshop focused on the development of a "Safety Communication Plan," presented by Bill Perry, CTP, of McKee Foods. He talked about the importance of clarifying safety goals and getting employee involvement in issues such as fatigue and wellness, behavioral safety, defensive driving, and accident/injury prevention.
New to the program this year was a presentation by the Environmental Protection Agency on a variety of topics, including the EPA Storm Water Program and HD 2007 Implementation Status. Tom Rule of Logex Corp. followed with an excellent talk on how safety and productivity can be aided by technology.
One of the most valuable sessions was a breakfast roundtable where fleet managers were able to share problem-solving solutions. This session was followed by a presentation by Bob Inderbitzen, CTP, who described NPTC's Best Practices Safety Guide and explained how benchmarking a company's safety and security against NPTC's best practices standards is an excellent way to quantify and justify new investments in training, equipment and technology.
Rounding out the Conference were talks on highway cargo security by Charles Morton, Transportation Security Administration; a regulatory compliance review by Rick Schweitzer, NPTC's General Counsel; a description of the Highway Watch Program by ATA's David Osiecki; and a presentation titled "Defining the Security Boundaries" by Liz Miller Peterson, The Schwan Food Co.
NPTC Safety Committee Chairman Bruce Perkins, CTP, Yorktowne, Inc., reflected the general consensus of participants when he said: "This was a terrific program. I'm already looking forward to next year's Conference."