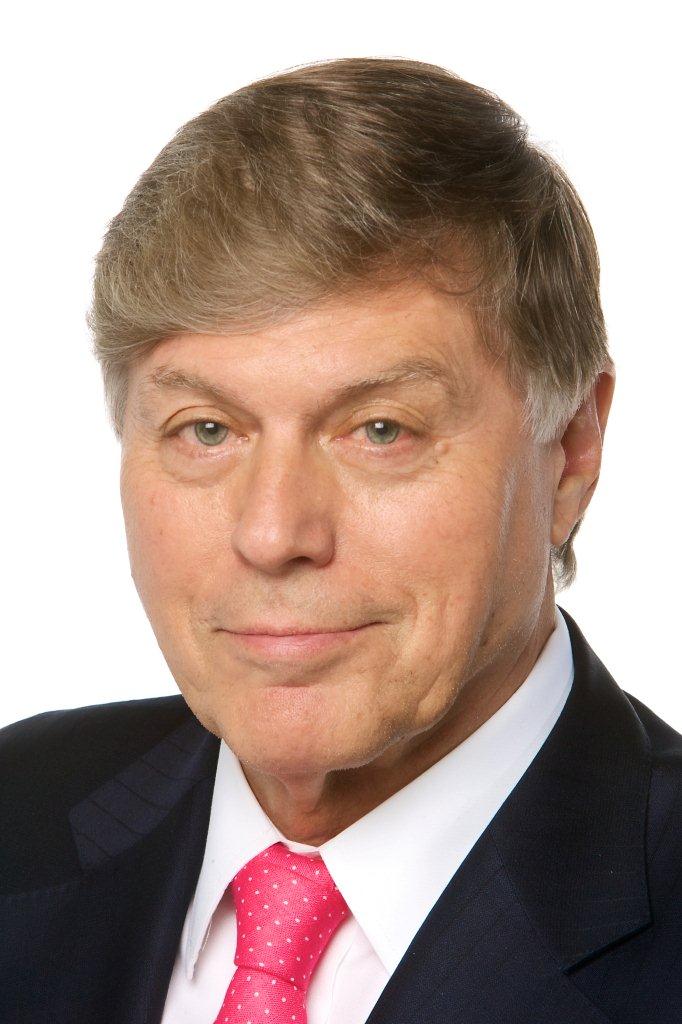 Gary Petty
Private Fleet Editor,
    Fleet Owner Magazine
President & CEO, NPTC
Each month NPTC President and CEO Gary Petty writes a column in Fleet Owner magazine that focuses on the individuals, companies, best practices, and resources that make private trucking the force that it is in the American economy. Reaching more than 100,000 subscribers, three-quarters of whom are private fleet professionals, this column provides an excellent forum to communicate the value of the private fleet.
April 2007
"It takes a tough man to make a tender chicken." This was the signature marketing slogan of the late Frank…
March 2007
While the NPTC Annual Conference & Exhibition this past April in Nashville was rated the best NPTC event in over…
February 2007
This year marks the 100th anniversary of Hillyard, Inc., one of the largest manufacturers and distributors of cleaning products and…
January 2007
For the past two years, the National Private Truck Council and J.J. Keller & Associates, Inc. have partnered to provide…
December 2006
In 1960, a milk-route delivery driver named Howard Knaack would occasionally interrupt his runs to have breakfast with two friends…
November 2006
NCI Building Systems is the nation's leading integrated manufacturer of metal products for the nonresidential construction market. By performing metal…
October 2006
The Army & Air Force Exchange (AAFES) is a joint command of the U.S. Army and U.S. Air Force and…
September 2006
Restaurant Technologies, Inc. is one of the nation's leading – and fastest growing – providers of bulk cooking oil management…
September 2006
The corporate slogan for Shaw Industries — "Where Great Floors Begin" — appears on all 3,720 of the company's trailers.
July 2006
The Transport Operations group of Marathon Petroleum Company LLC (MPC) operates 134 tractors and 154 trailers throughout the Midwest. With…
June 2006
The automotive replacement parts business is demanding and highly competitive. One of the top players is General Parts, Inc./CARQUEST…_x000D_
May 2006
It was a pleasure last fall for me to spend a 12-hr. shift with Erwin Deelsnyder, a driver at the…
April 2006
How does a company change an institutional culture for better safety results? The answer lies in both "top down" and…
March 2006
With $650 million in annual sales, Indiana-based Batesville Casket Co., a division of Hillenbrand Industries, Inc., is a leading U.S.…
February 2006
The fortunes of private fleets will continue on the upswing for 2006, with many planning to expand capacities…
January 2006
In a recent webcast on "Avoiding Negligent Supervision," sponsored by NPTC and J.J. Keller & Associates, panelist Alex P. Jankauskas…
December 2005
Among the most unfair anti-business laws are those that impose liability on businesses when the customer does something wrong. It's…
November 2005
Diets of many truck drivers are killers. Truckers, like most Americans, pick hamburger, fries and the like as their food…
November 2005
The use of contract drivers continues to be a growth business in the private fleet truck market. Indeed, over the…
September 2005
When Greg Mathein was hired by SENCO Products, Inc. in the 1970's, his "marching orders" from the company's owner were…